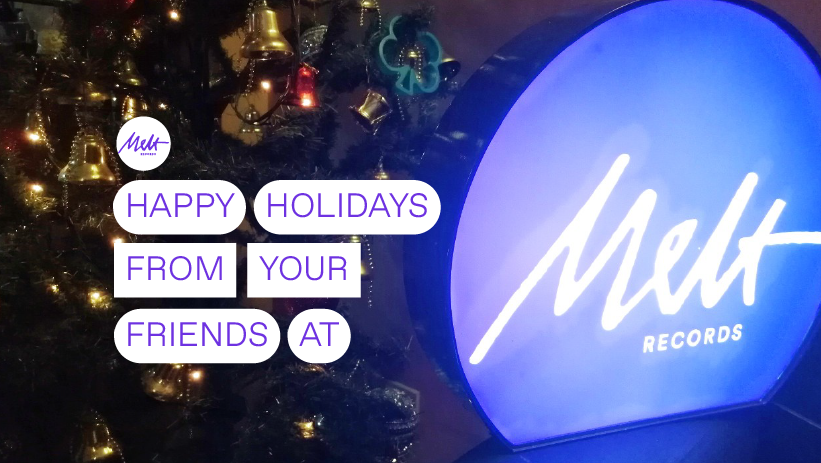 Hello friend!
It's been a crazy year for sure and we can only imagine how tough it has been for you. Despite all the challenges though, we've made it this far into the year and now it's time to sit back, spend some quality time (whether physically or virtually and no matter how far away) with the people we love most, and just soak in this beautiful season.
We have so much new music in store and we can hardly wait to share them with you. But we've intentionally left this week and the next blank on our calendar, because we all could use a quick break and our loved ones deserve all of us as well.
But before we do, we just want to express our deepest gratitude for allowing us to be a part of your life this year, through all the joys and tears. It's been our greatest pleasure to discover and attempt new means of connecting with you in the midst of isolation, and we hope we've made some difference in your year. We feel successful to an extent, but we honestly wish we could have done more. And while we certainly hope next year will be somehow closer to normal, we will continue to find more ways to connect with you as best we can – both online and (hopefully soon) face to face.
Likewise, it's difficult to express just how much we appreciate our extraordinary roster of artists and collaborators who have continued to create pieces of happiness in these most difficult times and who have trusted us to help get their music and stories to you this year in spite of the circumstances. We hope we've somehow earned that trust but we also know there's always more we could do, and we can't wait to explore these with every one of them in the coming year.
On that note, please do share your holiday cheer with your favorite indie musicians – you have no idea how much your support means to them through all this adversity.
And so this is us signing off for the Christmas weekend.
Happy holidays to all of you and to all your loved ones!
Yours truly,
The Melt Records Team
Dexter
PJ
Debb
Mic
Bryle