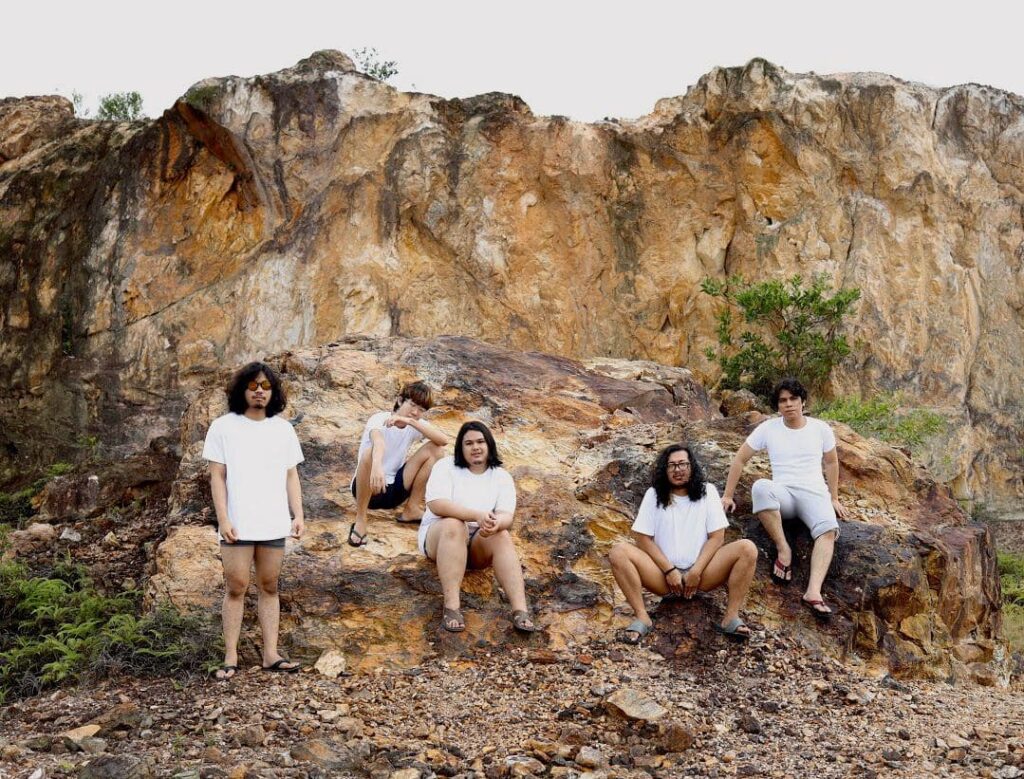 We first discovered Golden Mammoth, a neopsychedelic band based in Putrajaya, Malaysia, at the recently concluded ASEAN Music Showcase Online Edition which happened in September of 2020. They participated as a featured performer and Melt Records participated as one of the delegates. Their music instantly clicked with us, and we knew we had to work with them!
Fortunately, our conversations went very well. Coincidentally, Golden Mammoth was just about to wrap up a new release – a B-side and remixes compilation to their recent release Skyscraper Towards The Sun. The rest is history, and now the deluxe edition of Skyscraper…, which includes both the original release plus the new single, The Empty Notion, and five remixes of the tracks, is available on our online store and Bandcamp.
We wanted to get to know more about Golden Mammoth and we'd love for you to get to know them better as well. So we talked to frontman and brains-behind-the-outfit Syabil Alyahya and asked him five questions about their music, as well as their life during the pandemic. Here's what he had to say.
---
How has life been in Malaysia since the pandemic started? Any plans that have been put on hold and how are you planning to make up for the lost time?
We've all been trying to fill in the gap of our past time. I've been making tons of music just to keep my head straight. It helps that all of us are in solitude at the moment, as that gives me more time and space to make more music alone. We were suppose go for a tour in Singapore, Indonesia, Thailand and, of course, the Philippines. The tour was cancelled because of the pandemic and it brought us down for a bit. But after awhile we looked at the situation as a blessing. Mainly because we could just stay at home and write new materials and not having to focus on rehearsing for a live performance.
Tell us about "Skyscraper" and the B-sides as well. Any central theme or style you are exploring with this album?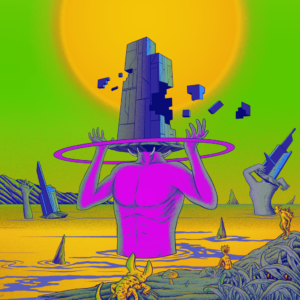 Skyscraper Towards the Sun dwells on a heavy concept of anxiety, death, isolation and capitalism. The album consists of 9 tracks combining rock, repetitive melodies and baroque music. The album came out to be chaotic because of the angered writing and the song arrangements, which gave me a feeling of chaotic cities with big skyscrapers, hence, the name. I didn't put too much thought on the B-Side release because I thought the album was pretty heavy to digest on, hence, releasing a bonus track would balance out and give the band some contrast apart from that dark side. The bonus track, The Empty Notion, didn't make it into the album because the song did not support the theme and concept of the album.
Any interesting stories in the production of Skyscraper and the remixes?
When recording the full album, I mainly record everything alone. Except for some tracks that I did with my drummer. We experimented with a lot of mic-ing techniques and found out that the most unconventional techniques are the most suitable for us haha. Then I played the bonus track (demo) to the rest of the band mates and they agreed to record their instruments for that track, which was pretty fun. After years of doing recordings alone, I actually realized that it's a joy when you could make music with a bunch of friends. Also, as my bandmates are also my favorite producers, they also agreed to do remixes for the tracks (Ominous by Ojay and Lap of Luxury by Hao).
You record most of the instruments in your songs. If you had to permanently give up an instrument (and have someone else record it), which would you give up and why?
Well that would definitely be drums. I don't have the proper knowledge and technicalities when playing drums, i only learnt it by observing some of my idols.
Then again, I've already loosened up and had my band mates record their own instruments in The Empty Notion, hahah.
What should we be excited about next year?
Next year is still a blurry one for us to be honest. However, we are in the the studio working on our third album. Wink wink
---
The deluxe edition of "Skyscraper Towards The Sun" is now available in our online store and Bandcamp! Grab a digital copy today.