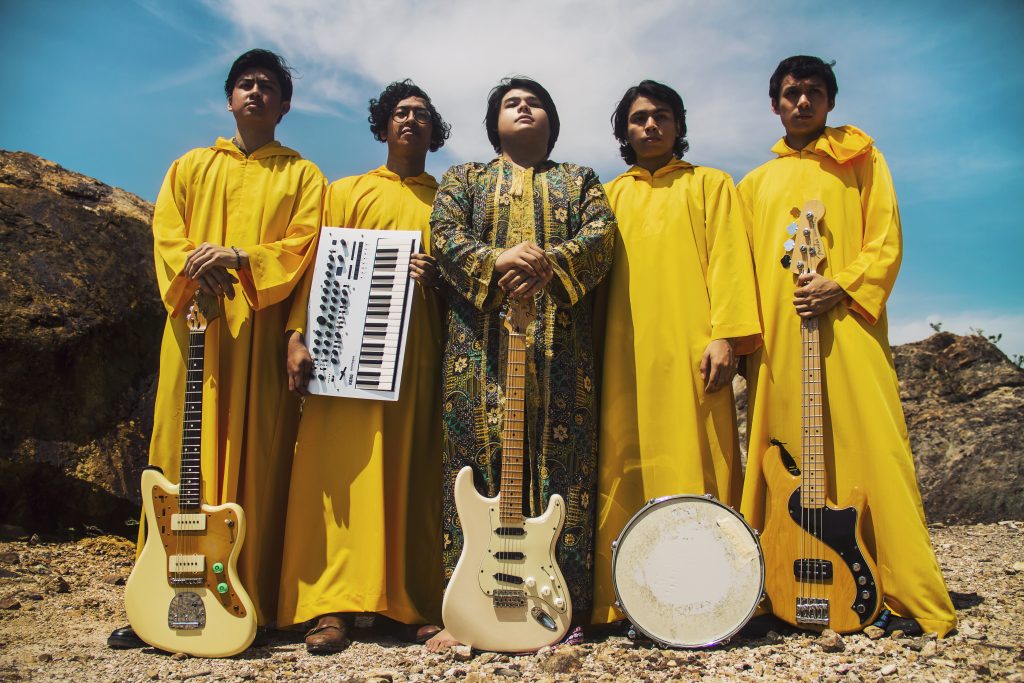 We're excited to announce that we've signed a distribution deal with Malaysian psych rock band Golden Mammoth. Under the arrangement, Melt Records will co-distribute the special edition of the band's latest album Skyscraper Towards The Sun, which will include bonus tracks and remixes that were previously unreleased.
Golden Mammoth hails from Putrajaya, Malaysia and was the brainchild of frontman Syabil Alyahya, who started the project experimenting, recording, and producing from his bedroom. The band's sound is characterized by dancy basslines, lush vocals, and hypnotic guitars. To date, Golden Mammoth has released three albums – a 2015 EP called Malavita, recorded solely by Syabil, a 2016 album called Metaphoric Quadraphonic, and their latest release Skyscraper Towards The Sun.
The new edition of Skyscraper is set to release some time in November and will include new, never released material. The album will be available for digital downloads on Melt Records' online store and Bandcamp. Stay tuned for further announcements!
While waiting, check out this awesome music video for a track from "Skyscraper…" called "Galeia's Touch".