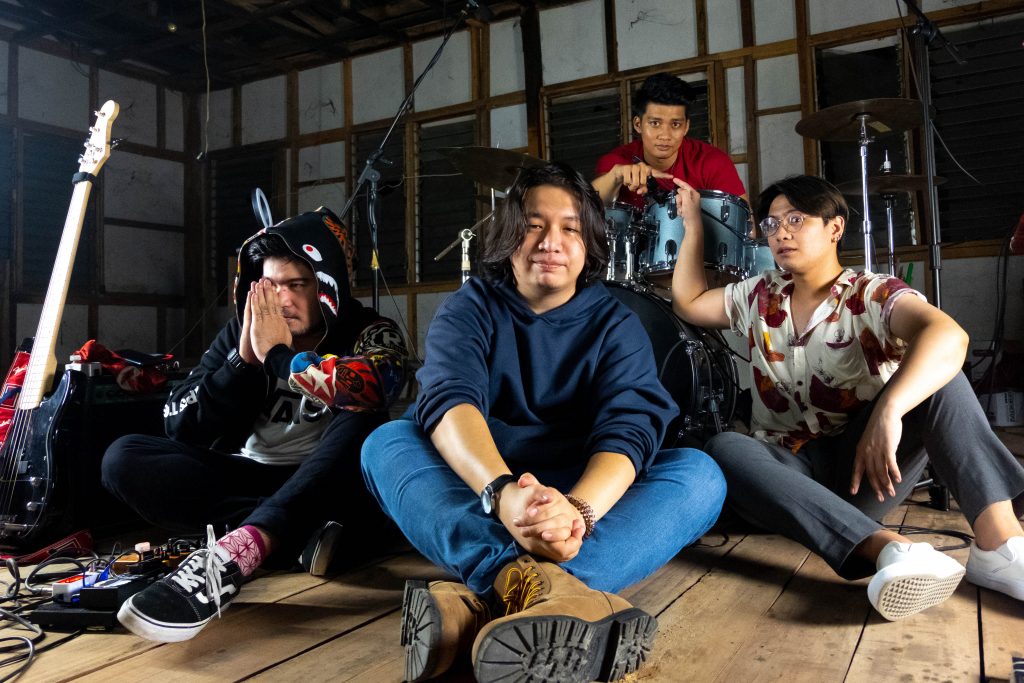 This is the perfect LP for your Friday night! You can play it for breakfast, brunch, dinner or even for a midnight snack.
French Toast is Peregrine's first full album release and features their distinct indie rock sound. The LP includes eleven tracks namely Turtle Vase, French Toast, Ermita, Coming Home To You, This Was Never About You, Coffee In The Evening (Adrienne), I Won't Stay, Ghost, Half-Hearted, Quantum Defibrillator and the carrier single, Colours. The 4-piece indie-pop-rock band based in Zamboanga City incorporated different styles and techniques for each song, experimenting and stretching out their flexibility for this debut record. A few influences from bands such as Hippo Campus, The 1975, Bruno Major, Pierce The Veil, Periphery surface throughout the album
When asked about their music, Janssen, the band's vocalist, shared that being a songwriter, he tends to like to write either something heavy or pop or folk, or even instrumental. Jaiton, the band's guitarist, also shared that he finds their songs "cute". "I like to think we make cute music. Lol." I do, too! Fun fact, the album name "French Toast" came from one of the tracks in the album which happened to come up randomly while the guys were recording the track and decided to take a break and Janssen asked if they wanted to eat french toast since he and Jaiton (guitars) love french toast. Then it hit him, and he entitled the song French Toast. There was a little skepticism but everyone eventually agreed.
Writing and Producing The Album
It took them some time to complete the record. As Janssen would describe it, it was painstakingly long but worth it. They've been recording their own stuff remotely since half of the band is in Cebu and the other half is in Zamboanga and it was easier for them to work that way.
"For the newer songs, Janssen and Jaiton have been working closely for the guitar tracks then later on they would send me the demo for the song and let me record my bass lines," says Ryan Covarrubias.
"There were a lot of stop gaps because of life. Personally, I felt like I was the bottleneck of this production because I would do the final mix, the vocals, the mastering and all the final touches of every track. So, there came a point in time where when I was in a rough place that I would take breaks because I needed to focus on something else just to make ends meet. But, at the start of 2022, I can say that I got better with time management and was able to finish the album then. It was difficult, but I learned a lot along the way," added Janssen.
The Carrier Single
Colours is a heartfelt song Janssen wrote for his long term girlfriend (now fiancé).
"Colours is pretty much the track that also holds a special place in my heart because I wrote it for my used to be called 'girlfriend' (now fiance) on our anniversary. So, out of all the tracks in the album, I think this track might have been the first to be written, but one of the last to be recorded, just because it initially was written with only the piano, and I was challenged to produce something that sounds fuller, and by that I mean with more instruments. Naturally, I went with the orchestra strings just because it fits well with the vibe of the song," Janssen explains.
The tasty cover art.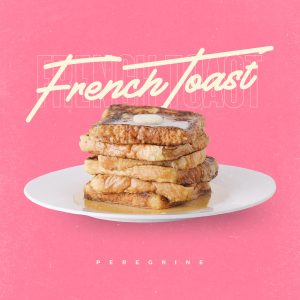 Ryan created the eye-catching cover art for Peregrine's French Toast LP. He always wanted their debut album's branding to be in pastel pink with a photo-manipulated french toast image on top of it. He wanted the cover art to be simple yet unforgettable and it sure is. We can't say French Toast without thinking about that tasty cover art!
"As for the colors, we already have everything planned out from this debut release up to the succeeding LPs/EPs. We also incorporated grunge textures to give it a touch of an old artwork style while also incorporating vintage looking yet simple typefaces into the design."
Overcoming challenges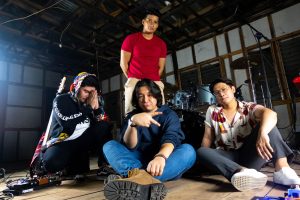 Time would be one of the biggest challenges the band faced in producing this album. Everyone has other priorities to work on and It has been a challenge for them to find the right time to work and finalize the tracks, especially given the long distance relationship between the band members. Even so, Janssen and Jaiton came home to Zamboanga over the holidays and they were able to go all out in recording and finalizing the debut record. It's awesome that the band was able to successfully navigate through those challenges. They hope everyone will enjoy this record as much as they've enjoyed the process of producing it. They are also looking forward to reaching new audiences especially outside Zamboanga with their new LP. Expanding our audience as far as they could. "We want everyone to enjoy our music," proclaims Jaiton.
The band also wanted to say that they really appreciate all the ones who show their support and their thoughts on the songs. It warms their heart how some people can relate to them lyrically and/or musically. They dedicate this record to everyone who has been supporting Peregrine from the very beginning, through the good days and the idle days. They hope you'll enjoy this record and won't hesitate to go tell your friends about it. "Much love! Thank you."
As for now, Peregrine we'll be focusing on promoting their new LP and are planning out of town shows as well as a brand new EP!
Stream the song now on YouTube, Spotify, or any other music platform of your choice!