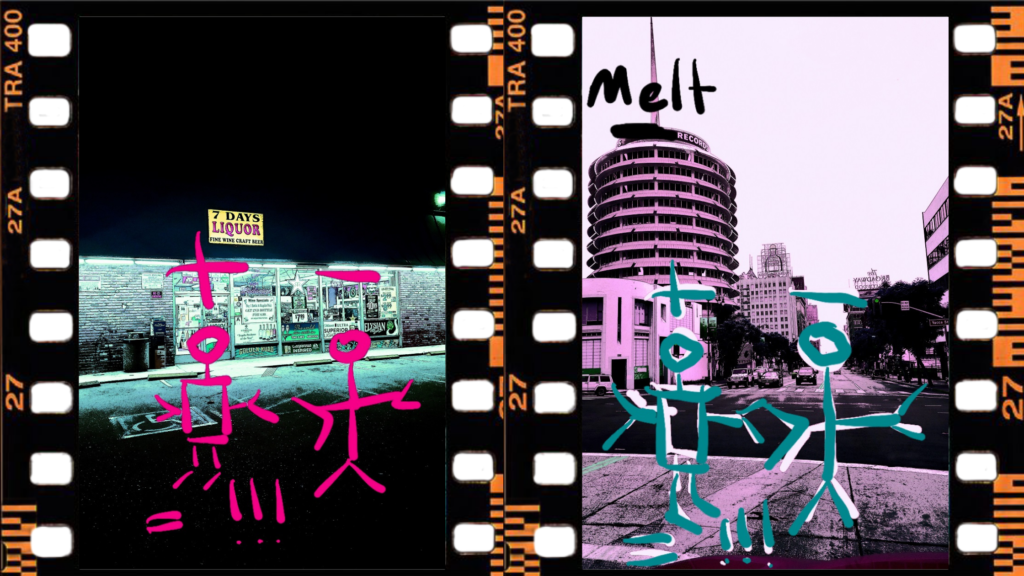 We're proud to announce the Plus minus equals riot, an LA and CDO-based bedroom-curated spectacle by Bollozos and DeLosAngeles, has signed on to join the Melt Records roster and will be working with us for their upcoming releases!
The project is an experiment in remote music collaboration, more apt than ever in these times, and features a rotating roster of artists and collaborators from across the world, including musical savants based in Germany, Los Angeles, San Francisco, Detroit, New York, Italy, and the Philippines. The duo draws inspiration from various eras and musical movements – most notably the alternative spectrum of the 90s, but also incorporating elements from a dizzying range of musical influences such as post-punk, Britpop, and even Central American Big Brass.
Most recently, the duo released a collaboration with Zero Four Hero called Battle Scars and prior to that, a track with Davao-based singer-songwriter Jad Montenegro called Slow Ember. Before this project, Bollozos has been a member in legendary CDO bands such as Nancyspungen, Gasulina, and Mouthy, while DeLosAngeles performed as triphop/electronic act 「snowfoxapprentice」.
This is our first roster update of 2021 and we couldn't be more excited! Stay tuned for more collaborators announcing soon.
Watch the music video to Plus minus equals riot's latest project with Zero Four Hero, "Battle Scars":