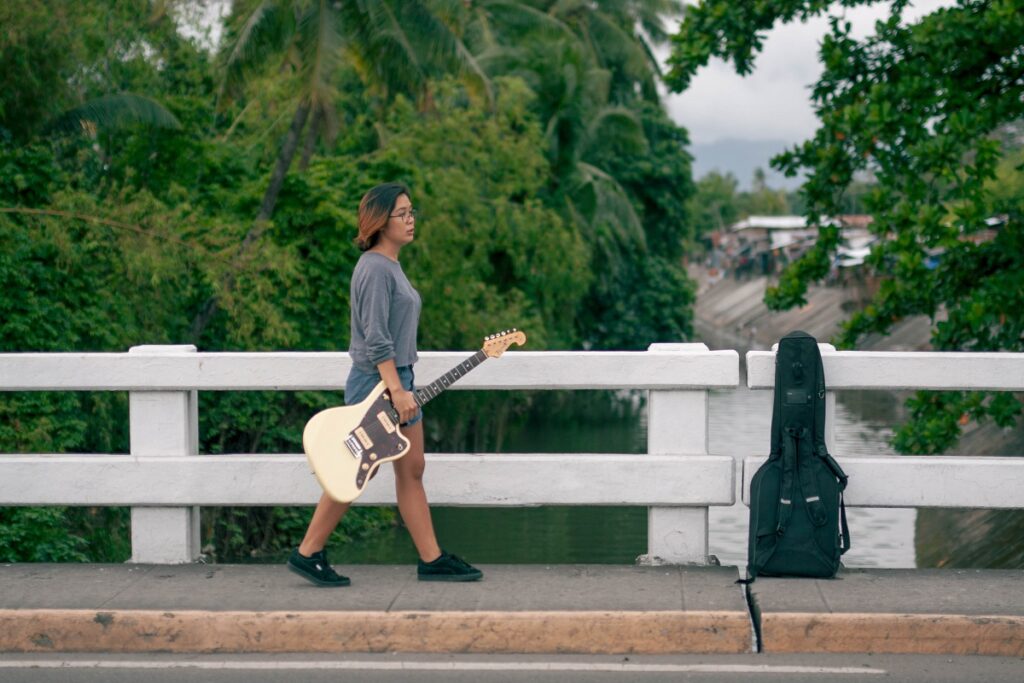 Chelsea Dawn's Cambiando EP has been a long time coming for herself and for her fans. While this is her debut album, she's definitely no newcomer to releasing music, having already released a single Ohio for the Belltower Project's Kwatro compilation album in 2017. Leading up to the announcement of her EP release, she also released Umbra as a lead-in single and casually dropped Bundak as a lyric video.
Now that the album is finally coming out this January 15th, we just had to talk to Chelsea Dawn about her life and music and tidbits on what Cambiando is all about. Here's what she had to say.
---
Tell us about "Umbra". How did that track come to be? Any interesting stories from the recording or production of the track?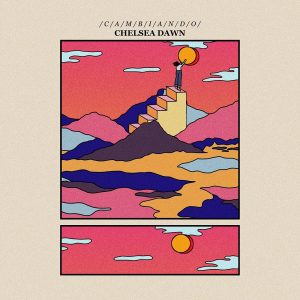 I went through a really rough patch a year and a half ago. More often than not, it always involved a huge amount of anxiety and I didn't want to delve into that. So anyway, I had just re-installed Garageband on my phone at the time and I wanted to learn how to really use it to its maximum so I came across a few features that caught my attention.
I had just listened to an entire album of Snarky Puppy so right after that, I decided I'd make a loop consisting of two chords from one of the synthesizers or electric pianos Garageband has and from those two chords, everything came in accordingly. I started making a drum pattern, put it on loop and then, from that, I decided to put some bass lines, a piano and then, another set of synths and I would just keep it on replay until words started coming out. All these in Garageband on an old iPhone 6S. I literally finished the draft in one sitting. I opened up to a friend about how we should finish the song together—that friend was Jerry Catarata.
So we then decided to work on the song on his Mac using Logic. We re-did the vocals to make it sound clearer as I only used the phone's mic to record my vocals. We also recorded the guitar parts. He put in some other elements like more synth, some Latin-inspired instruments and all that and had it mixed and mastered. And then voila, Umbra.
What can we expect from the "Cambiando" EP?
I'd say the tracks on this EP sounds almost entirely different from each other in terms of "feel" and "texture" but all tracks convey a story that is interconnected with each other so just let it take you where it needs you to go.
How has life been for you during the pandemic?
If I may use Spongebob as a reference, this would be me during pandemic:
Kidding aside, This pandemic has been real tough on me to be honest. But I bet it has been just as tough (or even tougher) for others too. You see, before this pandemic, I had everything and everyone I needed. My brother who used to live in the same apartment, a good set of friends who I can easily visit or drag into one of my impulse-based-adventures, my favorite go-to cafe or bar. And if I wanted to go solo, I can just drive up to Valencia, where I can enjoy a good dip, or to Dauin where the beach is A++. Most days, I can just take my dog with me for a good 30-minute run. These days, I can't do any of those. You can't go outside, you can't eat out and be around a crowd, you need to at least sanitize yourself as often as needed when you leave the house and COVID's really not worth the inconvenience.
…Being a good sister, a good friend, a fun person to people – that's what I'm good at. Being a good me for me? That's a little hard.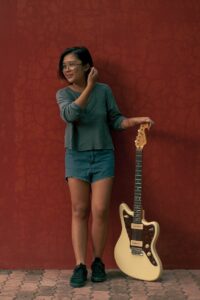 But I also really wanted people around, that when the pandemic started it was difficult for me to be alone… being a good sister, a good friend, a fun person to people – that's what I'm good at. Being a good me for me? That's a little hard. When people had to go home to their hometowns and/or stay indoors I struggled to get through a day without breaking down. I realized how co-dependent I was with people. I'd have trouble sleeping, waking up, eating, and I was so whiny and needy. The news didn't help either. Worst part, it took me at least four months to finally have the courage to get myself together.
When I did that, I started to do what every other people with separation anxiety that's stuck in their homes do. Learn new stuff. Rediscover themselves. Volunteer for a non-profit org. Develop a new habit and mantra and watch a bunch of good series/movies. Those kinds of stuff. I slowly learned to embrace solitude and that solitude and loneliness are two very different things. Since then, I started sleeping on time, waking up early, eating healthier, doing home work-outs instead of going for a run outside. I spend more time with myself and I get to spend more time with my dog. I finally finished my EP. I get to hang with my friends virtually and all that stuff. Took me awhile but I've coped alright. The pandemic taught me to how to take care of myself and the people around me better. Plus it made me really, really productive. I have made a few songs in the process also.
We're super excited for your Cambiando EP. Other than that, anything we should be excited about for 2021?
I'm just as excited! I and my small team are working on some projects, projects related to a music video. We're just trying to squeeze some time into our different schedules and hopefully meet up to shoot.
---
Cambiando comes out this January 15th. Presave or preorder it for download here! We also recently premiered a brand new track from the album called "Lumiere". Watch the lyric video below!