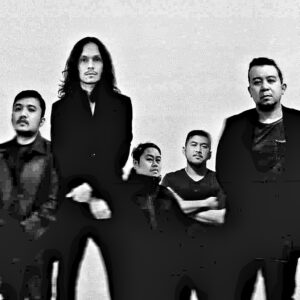 Jon Lasmarias – Vocals
Brando Bartolome – Guitars
John Bermundo – Guitars/keyboards
E.J. Talaroc – Bass
Jong Rico – Drums
Fathergore is the essence of vocalist Jon Lasmarias' and guitarist Brando Bartolome's meeting of minds. Influenced by the gloom and grit of 80's and 90's and artists like A Perfect Circle, Depeche Mode, The Cure, Deftones, and Nine Inch Nails, its first incarnation was in the late 90's in Iligan City where the original and subsequent members were born and raised.
Persevering in a local scene saturated with cover bands, they found solace in the neighboring city of Cagayan de Oro where  the scene was more open to original music. They eventually recorded at the infamous Backyard Studios in Cebu City and released their self-titled EP in 2004 with drummer Papong Lluch.
The core sound has always maintained a demented mix of doomy hard rock and altrock dirge with lyrical themes of human emotions devoid of cheer and comfort.
The band went on a unofficial hiatus in the late 00s due to inactivity. Fast forward to the 2020 pandemic, friend and fellow Such member Ej Talaroc convinced Brando to reactivate the band through an online collaboration with producer Mich Pacalioga (Loop, Such), John Bermundo (Such), and Jong Rico (Daddy's Bad Ass Joint) for a rerecording of 'Concupiscence'.
Jon officially kickstarted the initiative of making the comeback official in 2021 with the goal of creating a full length album, with a few singles dropping along the way.