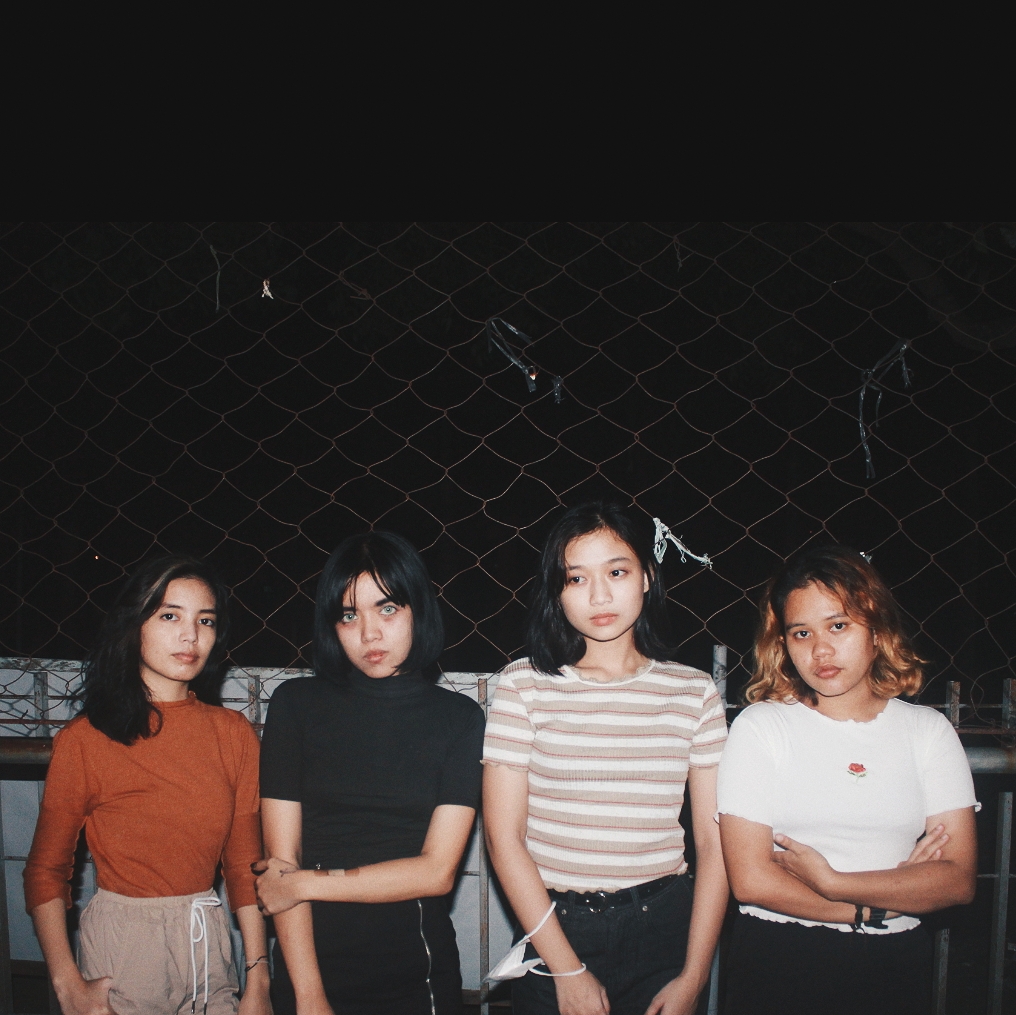 By TJ Delima
Melt Records has just signed the indie gals churning out iconic indie pop tunes with a touch of melancholy. Hailing from and around the city of Lucena, members Noa Mal on bass & vocals, Jam Lumanglas on lead guitar, Dani Falejo on Rhythm, and Oddrey on drums are the girls behind The Bleaching Hour, a project that aims to produce a new and unique sound. 
FROM "THE ESTHERS" TO "THE BLEACHING HOUR"
The Bleaching Hour was created while jamming on vacation in January 2020, although it all actually started with a synth-driven EP called nobody can dance to this! released in 2019 under their previous name, The Esthers. In 2020, the girls were already thinking of changing their names to something more meaningful to them. Amidst the pandemic, they became obsessed with bleaching their hair with crazy colors and it was inevitable that one of them suggested the name "the bleaching session", which turned into The Bleaching Hour, which I must say is a very witty and intriguing name.
It was also in 2020 that they released their second EP, something strange happened here, which they recorded individually due to the limitations of the pandemic.
Just this year, the girls released their new EP, This Is Not A Movie, I'm Not Going To Save You! which was influenced by 60's jangly melodies and the melancholy of 80's pop artists like The Cure and The Smiths. The concept of the EP's overall lyricism conveys the sense of being young in a carefree romance.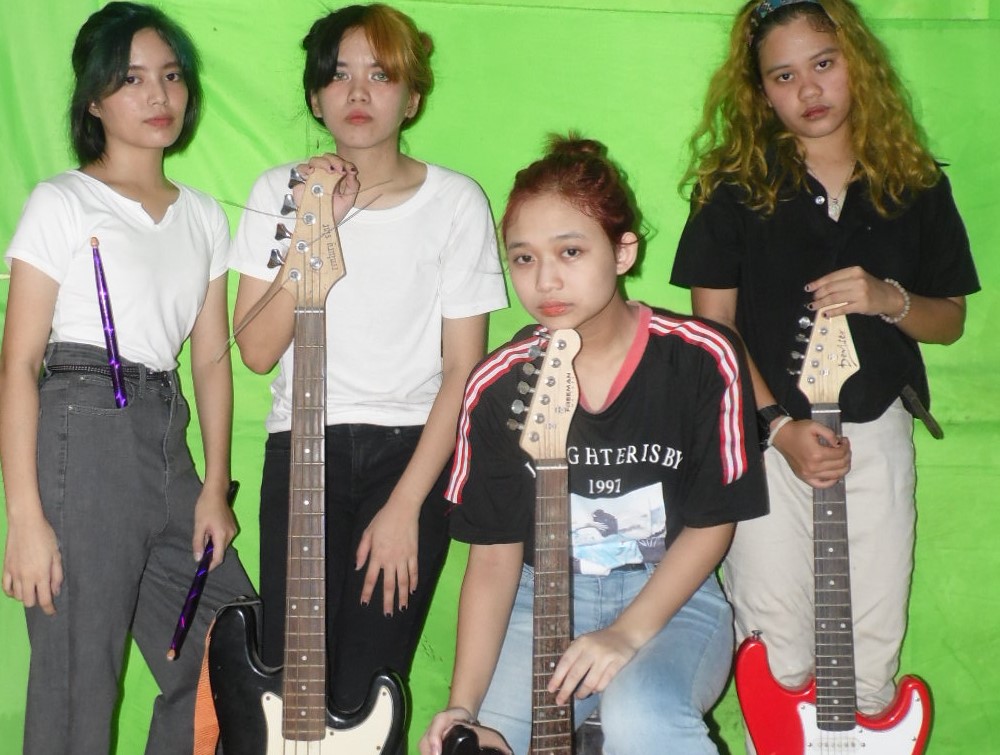 CREATING MUSIC AND INFLUENCE
When it comes to music, you can definitely sense their influence and the type of mood they were going for—pop sounds over melancholy themes. Noa, the band's bassist and lead vocals, shared that they started out as an indie pop quartet with minimalist sound preferences, palm muted guitars, major pentatonic guitar parts, and 808 kick and snare.
Inspired by different decades, the The Bleaching Hour's influences ranges from bands of the 60s (The Beatles, The Doors) to the Riot Grrl movement-inspired groups in the 90s (Bikini Kill, Hole, Babes in Toyland) while also being empowered by modern pop acts like Lana Del Rey, The 1975, Arctic Monkeys, and Lorde.
The Bleaching Hour, like other bands dealing with the pandemic, found a way to cope with boredom and stress by making art-infused music. The girls want to illustrate that honesty and bluntness have a place in music. Their enthusiasm for their music, along with a well-organized creative process of preparing before executing, keeps them motivated and interested. It's evident in the fact that they've already produced three EPs in the two years since starting out in 2019.
One fun fact about them is that they've known each other since they were younger than 13.
ON BEING PART OF MELT RECORDS
They were ecstatic to join Melt Records this year. While they do not fully know what to anticipate, they are thrilled to be a part of such a supportive community. We're also delighted that the girls decided to join our growing roster of young talented artists and eager to provide them with a voice and a platform to showcase & share their music to more people.
Stream The Bleaching Hour's recently self-released album "This Is Not A Movie, I'm Not Going To Save You!" on YouTube and sign up for our mailing list to get updates on their upcoming work!