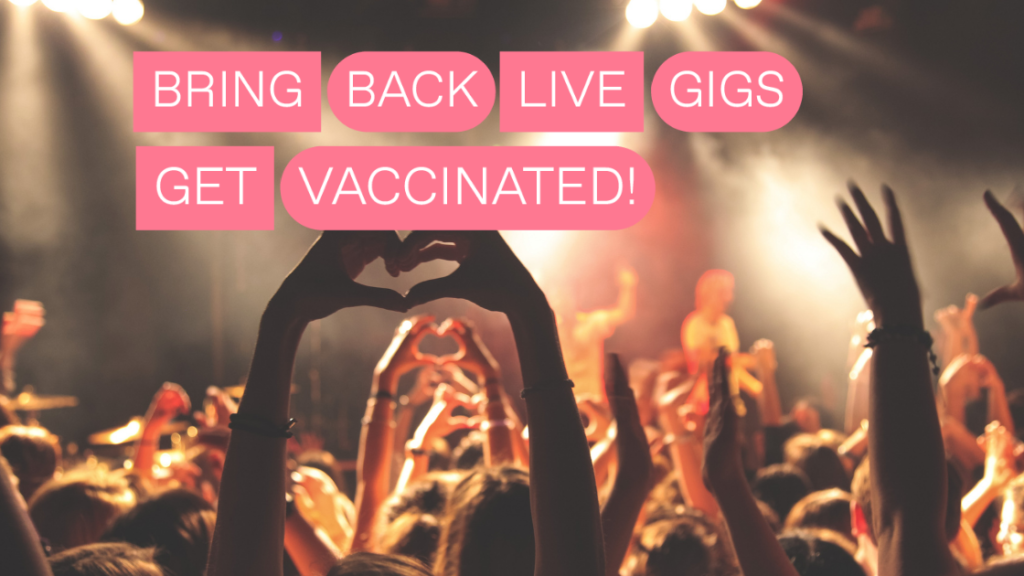 Hello friends!
So this pandemic has stretched out for almost a year and a half now. And here at Melt Records, we've had a lot of fun trying to reach you in new ways in the digital space – from building this website, to ramping up our social content, and now, putting up a 2-weekend live stream series called Melt! Melt! Melt! In Your Home, so you get a chance to experience the next best thing to a live performance from your favorite Melt artists.
But as much fun as that has been, let's face it – this still kind of sucks.
We all miss live gigs. We miss the speakers blasting in our ears while we're having a beer. We miss convening with fellow fans and engaging in the music community. And we miss just seeing our favorite artists up close.
But this, we hope, is not too far away. And the best thing is, we all have an opportunity to contribute to making it happen. Vaccinations are rolling out, and it's probably not long before a lot of us are able to get our shots (in fact, some of you might already be qualified). This is how we help make it happen. Let's bring back live gigs by getting vaccinated as soon as the opportunity arises, and let's encourage our friends and families as well.
For more information and resources on the vaccination drives, we left you some links below you can check out. And we look forward to seeing you again face to face really soon!
– From your Melt team, Dexter, PJ, Debb, Micmic, TJ, & Ara, and our roster of artists
Here are some reference websites you can check out for more information on how you can get vaccinated soon!
Metro Cebu LGU Vaccination Resources
Cagayan De Oro Vaccination Resources