By TJ Delima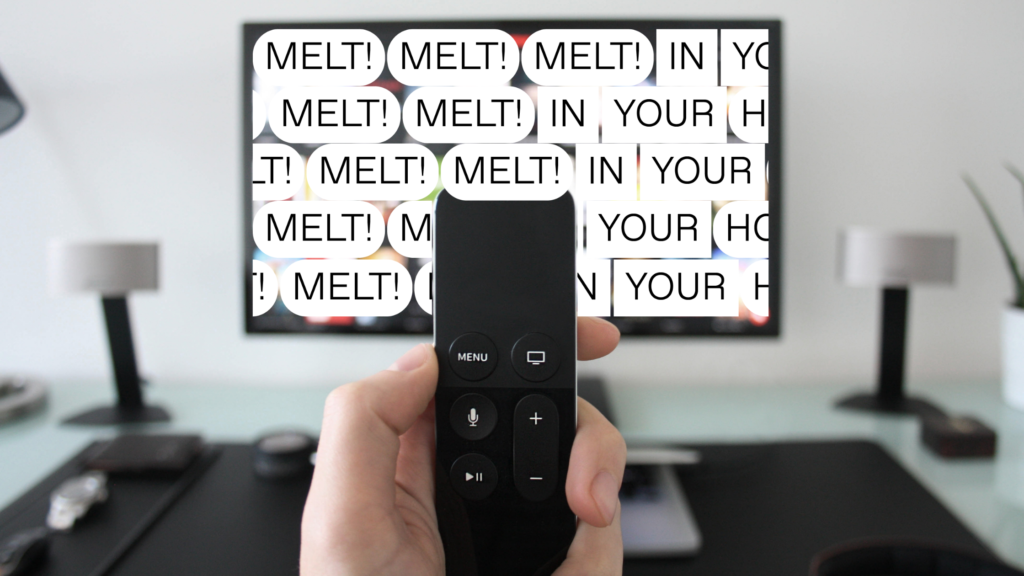 A lot of things have changed since the pandemic struck and with it, strict protocols are imposed on event gatherings and other similar activities. Thus, online platforms have become a popular alternative to actual group or social activities. For instance, music events now use online streaming platforms and virtual stages to host live gigs and concerts. Now more than ever, music still has the power to bring people together in ways that nothing else can.
With the use of these new music streaming services, Melt Records brings to life Melt! Melt! Melt! In Your Home! so you can share your love for your favorite artists from the comfort of your homes! Here are 5 reasons why you should join us!
Front Row Seats! All you need is your computer screen and a comfortable chair and you're all set!
It's Free! No need to book a ticket or pay-per-view! As long as you have a solid internet, you don't have to worry! The virtual gig will can be streamed in Facebook or Melt's Virtual stage. Check it out through this link!
Enjoy the gig with no hassle! If you can't come to music gigs then we will bring the music to your right through the comforts of your home!
Your favorite local artists are playing! With Francis Cang, Lynel, Sunday Sunday, and UJU playing on the first leg on July 3, and Manic Mundane, KRNA, Coloura, Honeydrop, and Chelsea Dawn playing on July 10th, there's no lack of awesome local acts to make your at-home experience wonderful. You might even discover new songs and bands you never knew you'd love!
It's a new way to connect with the music scene. You'll get a chance to meet new people and connect with your old buddies! Share you thoughts and express your self to your favorite artist as if they are just one step closer to you.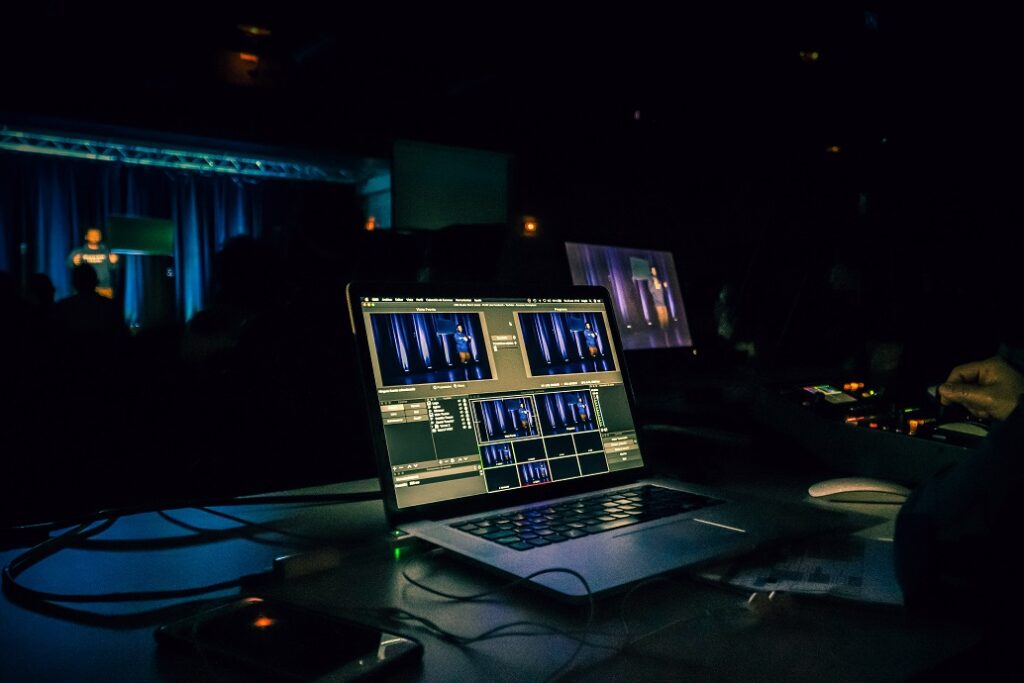 We know you miss the faces you usually see during live pre-pandemic gigs. We do too! This event was created to keep the music scene alive and we want to keep it going as long as we can. So join us for two weekends while at home; invite your friends and make sure to tune in for some giveaways! RSVP here: melt.click/showRSVP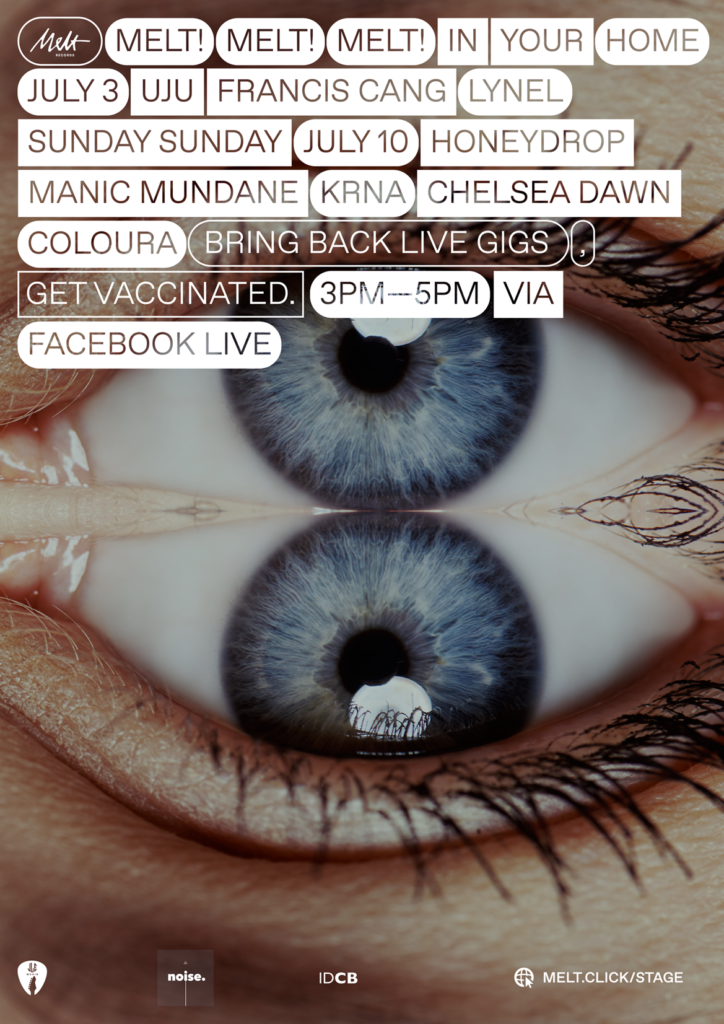 Special thanks to our media partners The Rest Is Noise PH, JLE Music, and IDCB!