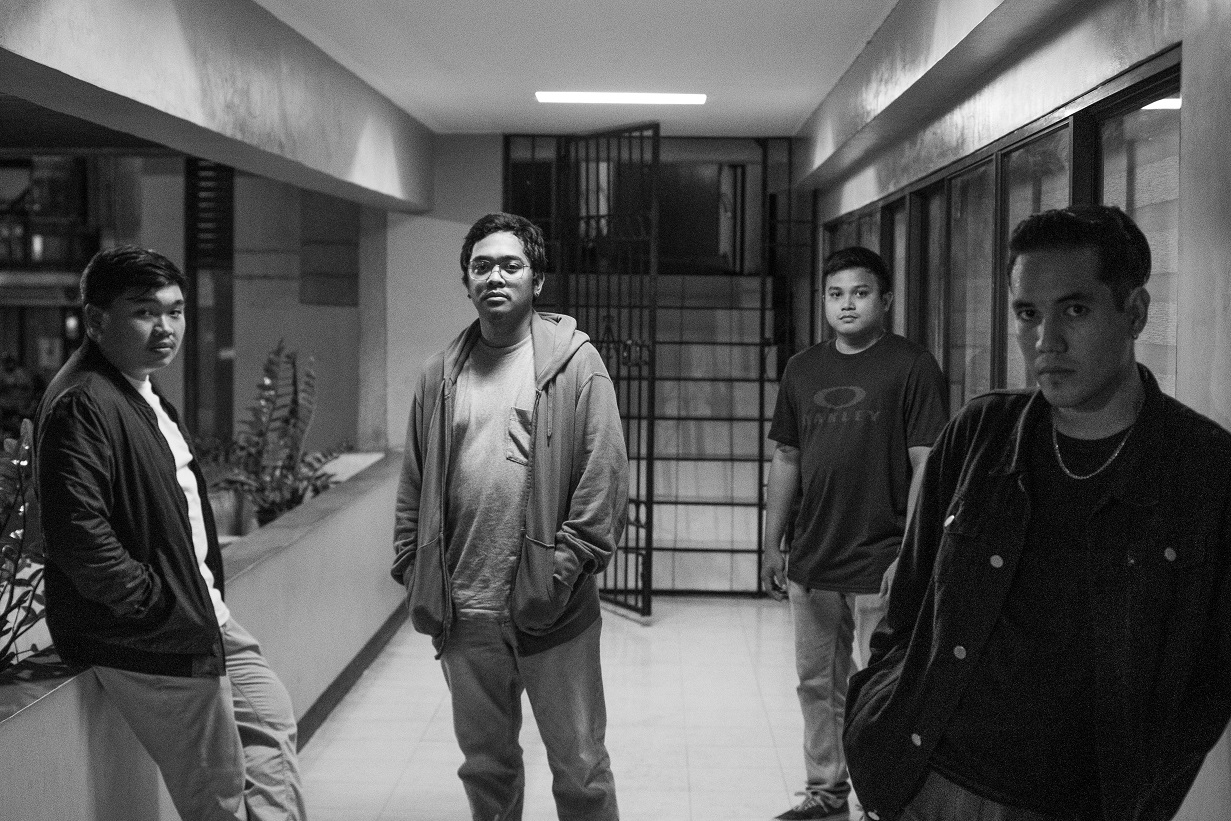 By TJ Delima
Coloura's debut EP, titled In Between, is out now on all major streaming and download platforms, including Spotify, Apple Music, Bandcamp, and more. The EP is another milestone in the band's journey towards creating its own distinctive sound, learning towards a  more electronic and synth-driven sound. The tracks in the EP mostly talk about the points in a relationship where it starts to fail and eventually leads to a breakup, hence the title "In Between", the beginning of the end.  
There are a total of six tracks on the album, including two from their previous release (Losing My Mind and Drive And Meet You) and brand new songs (Let This Go, In Between, and a Coloura remix of Drive and Meet You). The carrier track, "First Time," which is a song about people in relationships that are always in a state of confusion and cluelessness is also included on the EP. 
Coloura lovers are sure to enjoy the few but noteworthy tracks included in In Between. The album includes their first single, "Losing My Mind," which harkens back to 1970s post-punk and new wave music. Another track from the EP, Drive And Meet You, was recently released as a single and draws inspiration from a wide range of musical styles and genres, incorporating the drum beat, tempo, and atmosphere of Mariah Carey's "We Belong Together," the vocal harmonies of Boyz II Men, the dark-sounding synthesizers of Deep House and Trance, and the reverb-happy approach of Shoegaze. They created a remix to serve as the last track on the EP to give Drive And Meet You another special touch.
Since the pandemic happened, a lot of time has been spent on the development of this record. The way Coloura writes music hasn't really changed that much – it usually starts with making beats or instrumentals, like synth-driven and sample-based melodies. Then as soon as inspiration hits, the lyrics flow. It's amazing how amidst the pandemic the band persisted in experimenting with new sounds, moving from the upbeat funk and dance of their early days to the more esoteric pop of their later work.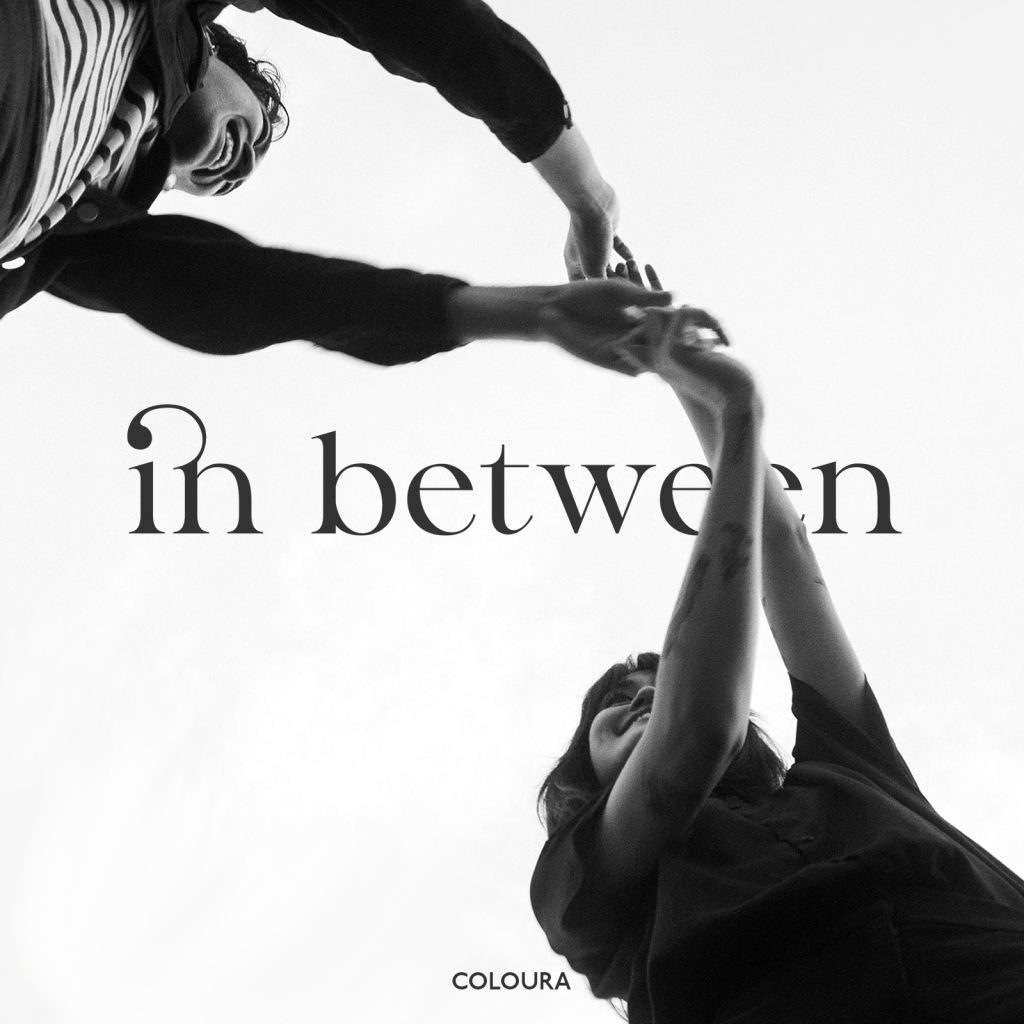 With the release of their new EP, the band has also unveiled an album cover that strongly represents the ideas of the band, having been photographed by their buddy Alden Panes. It depicts a bond between two individuals represented by their intertwined hands. With this, they continue to use their personal experiences as inspiration for new music in the hopes that their listeners would connect to it and feel less alone.
"Big thanks to everyone who's ever supported us! This EP is just the beginning. We still have a lot for you guys. We love you! "

-Jake Russell Relacion
An album launch party is set on December 10th at Troy Music & Bistro (Cebu) and will feature some of the band's closest friends including Keith Human, Coney Reyes on Camera, and ELEMINO & DŒZA. Tickets are available via the Melt Records online store!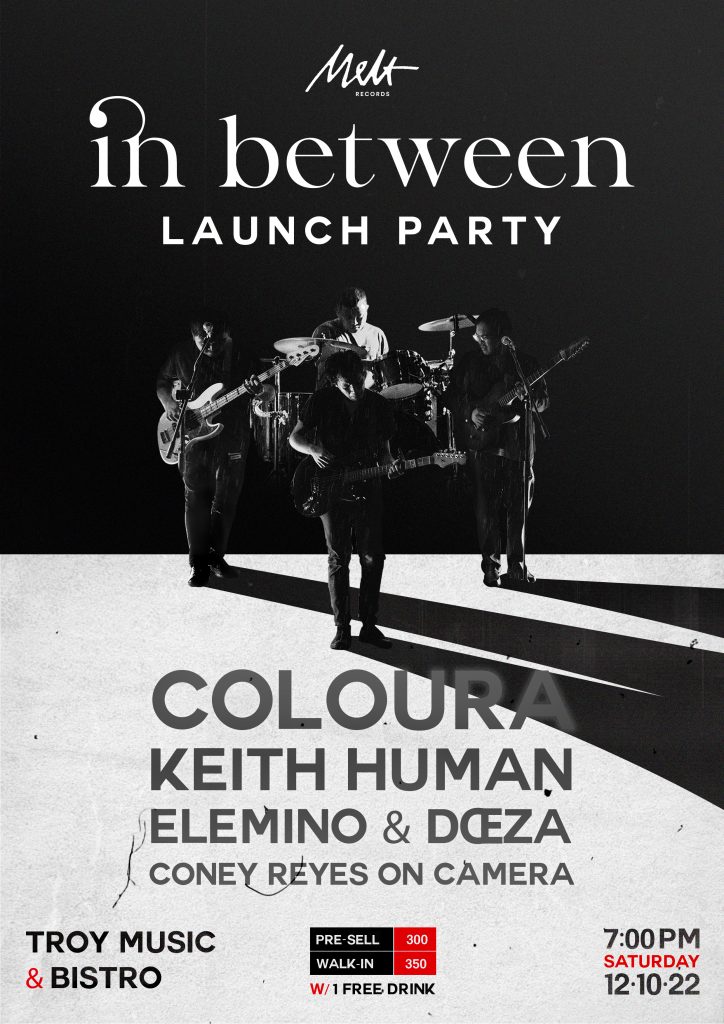 Make sure to stream or download In Between by Coloura now on all streaming and digital download platforms, including Spotify, Apple Music, and Bandcamp and stay tuned for their launch party soon!