By TJ Delima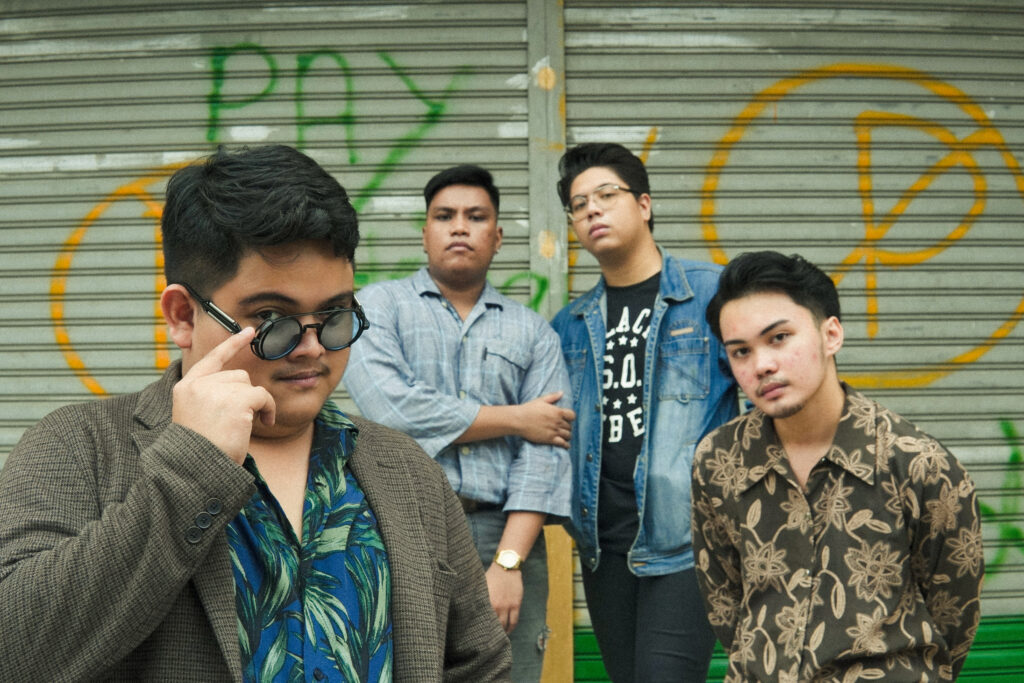 If you're on the hunt for fresh sounds that captivate your soul and take you on a raw and reflective musical journey, look no further than Keith Human's debut album entitled Boringly Wild releases on October 15, 2023 for streaming and purchase on all major digital platforms and Bandcamp.
Keith Human, the mastermind behind the album, draws inspiration from an eclectic mix of artists such as Lou Reed, Bob Dylan, Neil Young, The Rolling Stones, David Bowie, Hozier, and more. He stands out with a unique blend of storytelling and musicality that draws you in from the very first note. This diverse range of influences is evident in the rich tapestry of sounds that make up "Boringly Wild." As Keith puts it, "I want my debut to feel like a whole despite the different styles being done."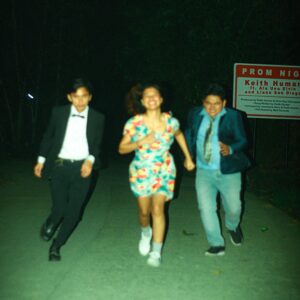 Just two weeks prior, Keith released a single from the album – a synth-driven anthem titled Prom Night that is poised to captivate your senses. The song's lyrics capture the essence of a teenage kid's nightlife escapades on the eve of his prom night. The cover art, depicting Keith and collaborators Ala Una Elvin and Liana San Diego in a classic prom night scenario, was crafted by Visayan artist Ceona Gonzales.
The title of the album is inspired by a line from LCD Soundsystem's "Drunk Girls" – "the day becomes the night." It encapsulates the duality of a youthful life, described by Keith as "boringly wild and incredibly mild." The album offers an unfiltered look at the chaos and serenity of this period in life.
The Taxi's Waiting For You serves as the opening track of the Album. It immerses you in the experience of someone in a hurry, walking through the cold, grimy city streets, anxiously awaiting the arrival of a taxi. It sets the stage for the entire album, inviting you to join Keith on this mesmerizing journey.
Each track on Boringly Wild is a unique sonic adventure. From the mellow yet intense 12 MN, a song that offers intimate vignettes, to the high-energy, riff-driven Hail Aphrodite! inspired by Roman Polanski's "Venus in Furs." Keith's storytelling prowess shines through in Inna Says (Too Many People), a reflection on a meaningful conversation that left him a lasting impact.
Creating the album was no small feat, with financial constraints nearly leading to its shelving. It was through a serendipitous partnership with Elvin Rey Dalumpines that the project found new life. The two started with a single song, the recently released "Prom Night," and unknowingly snowballed into completing the album. Keith credits Elvin for picking up the pieces of a seemingly hopeless project and turning it into a musical masterpiece.
As you dive into "Boringly Wild," you'll encounter messages of doing the impossible, reading, writing songs, and living life to the fullest. Keith Human's music is a call to embrace both the wild and the mild, as he invites those who are new to the night's adventures and those who fondly reminisce to join the ride.
Keith Human has teased an exciting surprise for November. The Prom Night music video is in the works, and it promises to be a visual treat that complements the sonic journey of Boringly Wild. With a diverse range of influences and a deep commitment to authenticity, Keith Human's music is a breath of fresh air in today's music scene. So, whether you're new to the night or reminiscing about the past, make sure not to miss out "Boringly Wild" and let Keith Human guide you through a unique musical experience.
Stream Keith Human's "Boringly Wild" in its full form on your favorite streaming platform, or purchase a digital copy for your collection through Bandcamp!