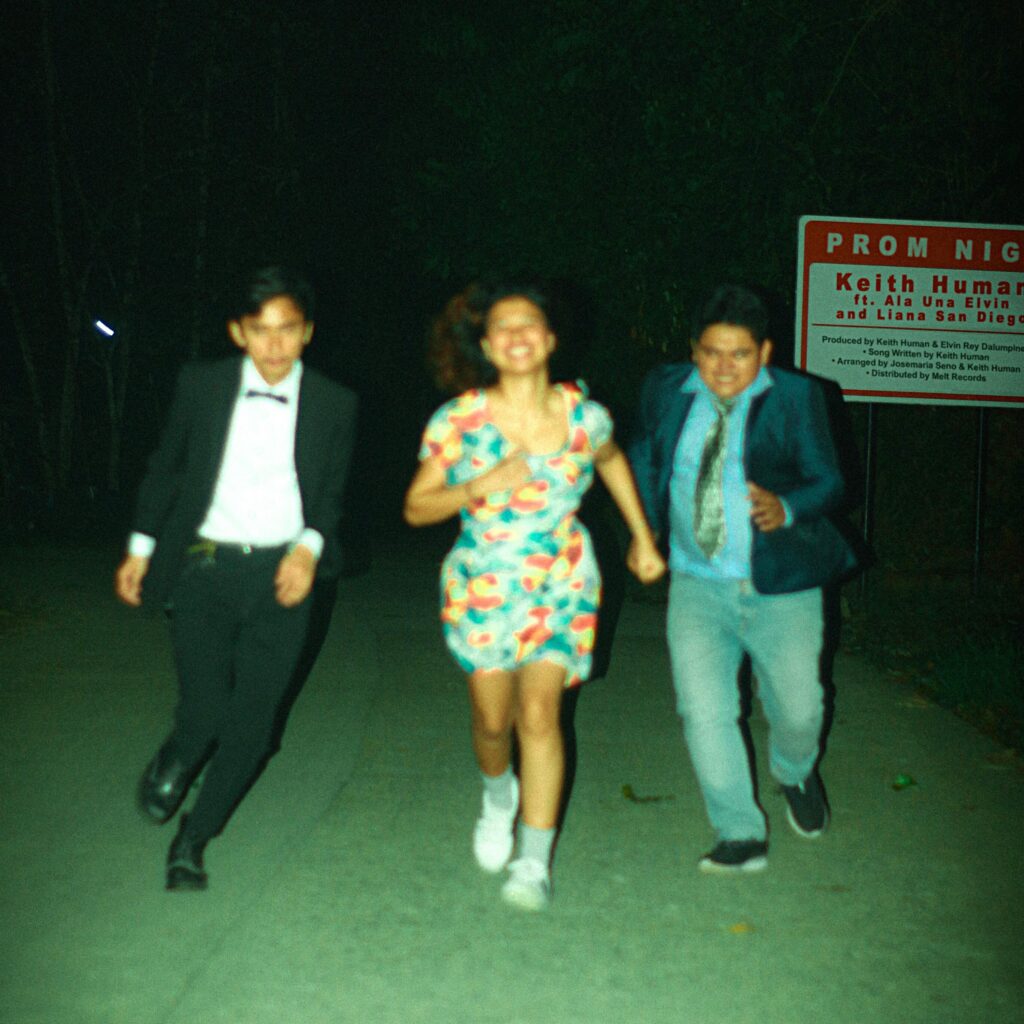 Releasing on September 29, 2023
Lead Guitar, Rhythm Guitar, Bass, Shaker, Lead Vocals – Keith Human
Atmosphere, Keyboards, Drums, Electronic Drums, Featured Vocals – Elvin Dalumpines
Additional Vocals – Liana San Diego
Cover Art – Ceona Gonzales
Mix and Mastering – Jake Relacion
Written and Composed by Keith Human
Produced by Keith Human and Elvin Dalumpines
Arranged by Josemaria Seno and Keith Human
Special thanks to the people who helped us during the Photoshoot:
We'd like to give a shout-out to our partners:
To my love, Jill Nuñez. To Elvin's, Virla. To Liana's, STER10. Thank you for being there and supporting us despite the distance and condition of the shoot.
Pre-save Prom Night on your favorite music platform to catch it when it's out! Click the link below to pre-save.