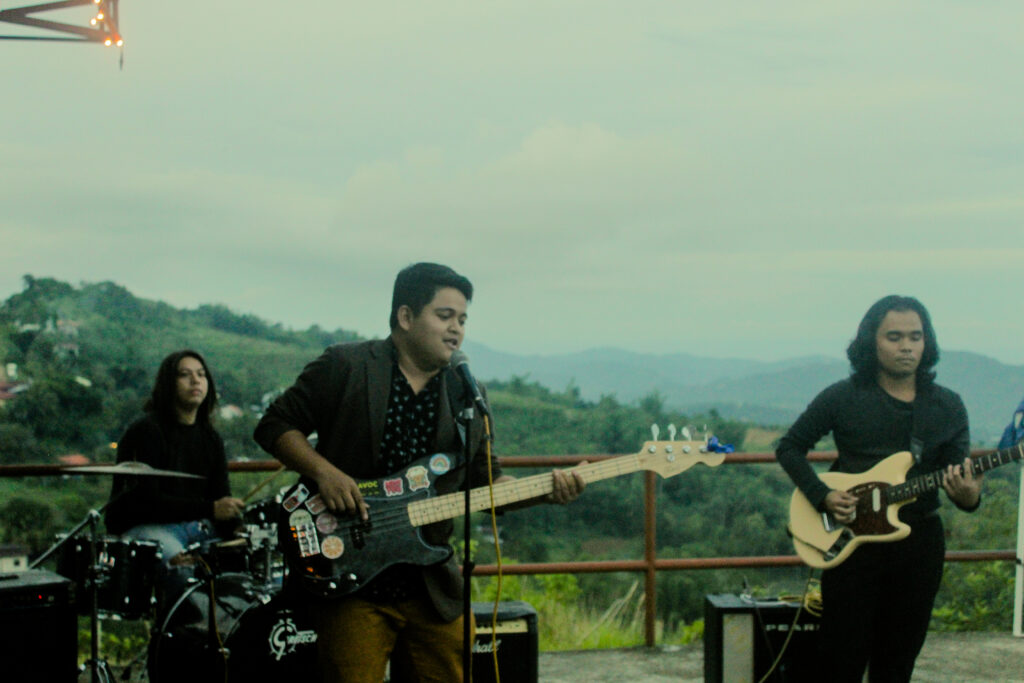 By TJ Delima
The wait is over! If you loved the exclusive preview then you'll definitely enjoy the song! Keith Human's Leave Your Baggage By The Door is out now on all major streaming and digital download platforms.
Leave Your Baggage By The Door is a cinematic musical journey worth indulging in from Kieth upcoming album 'Boringly Wild' with an accompanying B-side track Ain't Love Cruel?. The track reflects a heavy britpop influence while still showcasing Keith's unique folk sensibilities. It was produced by Bobbi Olvido (Kubra Commander, Sunday Sunday) while the mixing and mastering happened at Tiny Crab Room. Tim Williams (Kubra Commander, Capital Dreams) also helped with the drums, recorded at House of Indies, while Justine Klouie Yu did the background vocals.
Inspiration from mundane conversations
The songs and album were inspired by a late-night chat between Keith and his friends about the mundane aspects of their lives prior to the pandemic. It includes songs about love frustrations, meeting someone new at a bar, the benefits and drawbacks of flirting with a stranger, kinky people, and, most importantly, people he refers to as friends. It's essentially a coming-of-age record.
Keith aims for his compositions to have a layered, personal, and enjoyable mood, and for his lyrics to be narratively intriguing and, if possible, universal. Lou Reed and Bob Dylan influenced him when he was working on the album. Every time he listens to one of their albums, he gets a rush of inspiration.
"I hope it would still appeal to those who listened to my work before. It's a big challenge to leap from one sound to another. I hope these two songs will be inviting to new and old listeners of my work."

– Keith Human
The creation of the coming-of-age record
They spent two months recording the song and correcting any mistakes that needed to be redone. The amount of time and effort it took to develop this song really showed how dedicated they are with the craft. Keith shared that the recording part was also challenging since it was his first time to have a producer.
Keith also mentioned that writing the song was effortless because the riff was already in place. Finding the ideal topic was the challenging part. But it was after a thoughtful conversation with a buddy one night that the lyrics for Leave Your Baggage By The Door were created.
The B-side, Ain't Love Cruel?, on the other hand, took a while to complete. Continuing the journey of the character from "Leave Your Baggage…", the B-side was actually a demo Keith made in 2018, while he was still heartbroken. He revisited it this year with a fresh perspective, rewriting the lyrics and adding the bridge section to match the theme of the forthcoming debut album.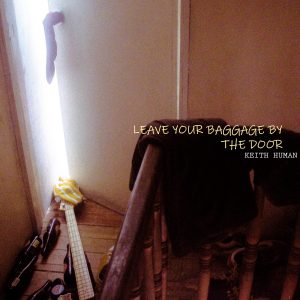 The hedonistic lifestyle as album art
Keith created the album art as well. He photographed a glimpse of the hedonistic lifestyle every night his and his friends' would have. With this first track, the message he really wanted to convey is how love would be simpler if none of us demanded more. Now that is deep.
"You can't rush on feeling at home and getting too comfortable inside that room. That is why there is a need to leave your baggage bag first before settling in. That is where the idea of the song came from and thus' why it's called Leave Your Baggage By The Door."
Listen to the track on Spotify today!