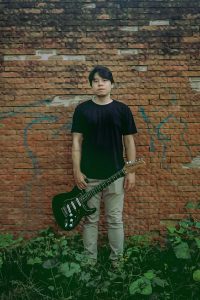 Cagayan de Oro's post-rock act Obsolete. proved to us with its trilogy release that it is a force to reckon with. With its unapologetically lengthy but climactic tracks, the brains-behind-the-outfit Francis Cang showed us a reverberating soundscape of awe, painting an intricate picture through his orchestra of guitar pedals.

His songs have received a good amount of traction online, and the new songs have indeed caught people's attentions. We kept in touch with Francis to know more about the story behind Obsolete. and its songs, its preparations for the recent release, its influences, and what's in store for us in the following months. Here's what he had to say.

What were your preparations for your recent release? Who were the persons you worked with behind the scenes in order to bring this concept into fruition?
Well, it actually started with me deciding to sell off all my other guitars to buy a bunch of pedals. Before Obsolete., I usually just plug my guitar into the amp and start playing, so it surprised a lot of people – even myself – that I dove deep into the pedal world.

I did a lot of experimentation to prepare for the trilogy. As a songwriter, I had to put a few restrictions on my writing process. The idea was to create songs with simple, minimalistic elements – so no fancy shreddy bits or weird time signatures. I jammed with a few musicians (Miguel Mejia, Sonnyboy Tan, Clapton Asuncion) and experimented with pedal combinations. Then I took all the good bits from those jams and used them as the basis for Ashes, Thin Air, and Omen. 
What inspired you to release a trilogy? What's the story behind it? Did you come up with the concept prior to signing to Melt?
I've always wanted to delve into ambient soundscaping, I just didn't have the equipment to do it back then. What really pushed me to create Obsolete. was the fact that I didn't find joy in making technical guitar-based music anymore – it's a pain in the ass to play live. The music I'm playing with Obsolete. is a lot less stressful.
I created a trilogy because I felt like a single wasn't enough to tell a story and I wasn't exactly in the right state of mind to record an EP. They're three separate, unique tracks that are sonically related to each other. The whole process took about 8 months to finish and after running through the tracks with my production mentor, Rez Apego, I asked KC (KRNA) to link me up with Melt's PR guy, Mich. The rest is history.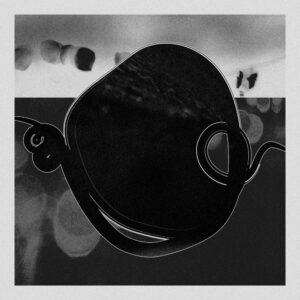 We found out that you had previous projects before Obsolete, but who are your influences for this particular project?
A friend of mine introduced me to And So I Watch You From Afar and Caspian back in 2012 but I wasn't able to truly appreciate their genius until last year. hahaha I'm not that big of a fan of super clean, twinkly post rock so when I listened to ASIWYFA and Caspian, I kind of just went, "Damn. I wanna make something like that."
What are the thematic areas/subject matters that your songs dwell with? What is the story behind the song titles?
I mean, I wrote these songs from a pretty dark point of my life. So that's late 2019 and most of 2020. All three tracks have similar themes – they're dark, brooding, and heavy. Or at least I think they're heavy.
I got the idea for Ashes as I was finishing up a cigarette. I watched the ashes and embers swirl around in the wind and that kind of gave me a visual representation for the song.
Thin Air is a track that continues where Ashes left off. It's basically a single motif that keeps on building up until it reaches a climax. Kind of like a bad thought or memory festering in your mind, until it eventually breaks you down and you lose control over it.
Omen is pretty self-explanatory. It's that sense of foreboding when things are getting a little too quiet, hence the eerie intro that's immediately followed by an explosion of fuzz and distortion.
Your release was scheduled as a year-ender and it was indeed a bang. What are we, the fans, to expect from Obsolete in 2021?
2021… I'm not sure. But I'm already working on new music for Obsolete. apart from my other projects. I hope to gig again soon, maybe escape CDO for a while. I'd love to meet up with the rest of the Melt roster and make new connections. With how 2020 went, I can't really say for certain what's next, but that's what I have for you off the top of my head.
---
Stream Obsolete.'s latest single "Thin Air" below. The final part of the trilogy "Omen" comes out on January 8th, our first release of the new year. Pre-save it here!