By TJ DELIMA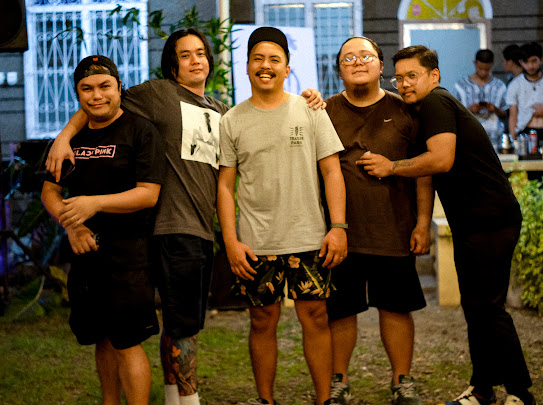 We are happy to welcome the pop punk band The Sound of Go all the way from Davao City!
The band started way back in 2010 by members Aijei and Paolo, who were initially close friends but funny enough both discovered later on that they were actually cousins. Nevertheless, the band's name, The Sound of Go, is not a coincidence at all; it was inspired by one of their musical influences, but also a reference to their desire to keep things moving forward, not only with music, but also with life in general.
They formed the band with the intention of competing at the Nescafe Soundskool. Since the band's inception, it underwent various lineup adjustments. Kepie and Mckevin were the pioneer members, but have since moved on to pursue other interests. Aijei Arcena currently is the band's frontman, with Paolo Bondoc on bass and Ikuy de Leon on drums. Both Paeng and Jovit recently joined on guitars.
As a college band, we got the chance to be invited to play in different universities in Davao, and have started do some local bar gigs and have created some sort of following in the scene. This is where we met the Paul and Dom who were in that time, were as they claim, fan boys of TSOG! When Paeng left to pursue his studies in Manila, Paul and Dom stepped in to do the guitar duties.

-Aijei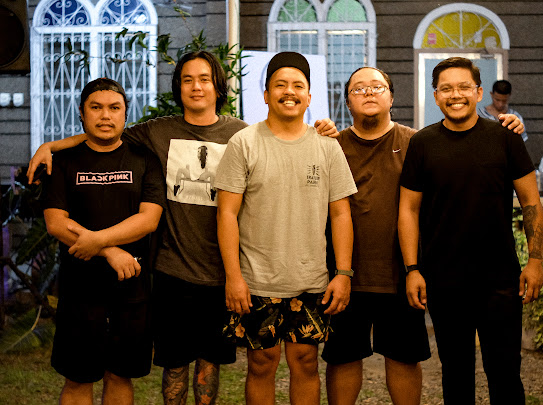 Two years later, the band released two EPs entitled Chances Are in 2012 and Traffic Lights and Fist Fights in 2014. Chances Are EP was made up of songs that were written while they were still in college. The songs have a more lighthearted tone, and they talk about the first phases of love as well as heartbreaks. Chances Are, Close to Perfection, Fall a Little More, Sycore Sonnet, and Stop or Go? are some of the tracks featured on this EP.
In contrast to their debut EP, their 2nd one, Traffic Lights and Fist Fights, features music that is heavier and more aggressive. At this point, all current members of the band have had a chance to show off their talents. Included on this EP are the songs Attempt, You Should Get Over It!, I Hate To Say I Told Me So and Honeymoon Phase Are Not Yet Over.
Aijei also expressed that everyone in the band makes music because they enjoy it. "For us, we create music so that we can have something to look back to and be proud of when we grow old." Mayday Parade, Four Year Strong, A Day to Remember, In Her Own Words, Typecast, and Paramore were the bands that had the most significant impact on their musical style.
Consistently raising the bar, the band took advantage of the pandemic to put together new material. They recorded three new songs which will be released this year as singles. With that, the band are beyond thrilled to be part of Melt Records. They would want to express their gratitude and added "Cebu! Please grant us permission to perform in your city! "
The Sound of Go will soon be releasing 3 new songs this year which their audience will undoubtedly love since they address themes that all individuals face at some point in their lives. So make sure to stay tuned!