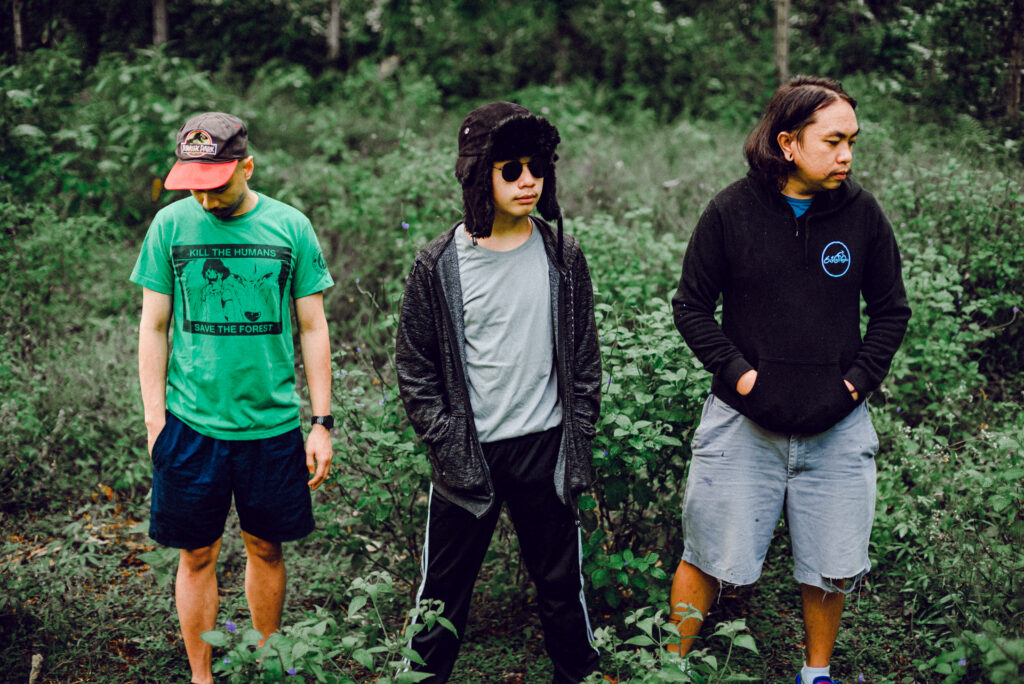 If you're into heavy, unadulterated rock, Apebreeder's latest single "Black Is The Last Color" is for you! The track is out now on major streaming platforms including Spotify, Apple Music, YouTube Music, and more. It is also available for download on the Melt Records Bandcamp page.
Apebreeder, whose members include Girl, Mr. Z, and Egor, are a three piece alternative rock group whose penchant for the sound of peak 90s grunge and alternative movements have gained them a cult following in their local scenes around their hometowns Bacolod and Dumaguete City as well as in the rest of the country. The band had previously released tracks such as Suffering From Diabetes and An Intense Desire To Eradicate Humanity and Spam and Eggs Before Harikiri.
"I hate the rain, I hate being wet by it, I hate how it puts me in a lethargic state, how it reminds me of postponed events and its inability to empathize with those affected by its presence," says Egor, who was the primary songwriter for the song. The lyrics describe "contempt for something that's amoral or indifferent" as a "uniquely human activity".
Like most of their music, they describe "Black Is The Last Color" as for people (just like the band members) who are "sick and tired of the industrial system and its consequences". Sound-wise, the song is oddly familiar yet altogether unique, living up to the band's mantra of "music you've kinda heard before but haven't".
Black Is The Last Color promises a new era for Apebreeder, as the song is just the first track off a forthcoming EP that the band hopes will to complete and release within 2023 under Melt Records.
Listen to the new track now on Spotify or download it via Bandcamp!