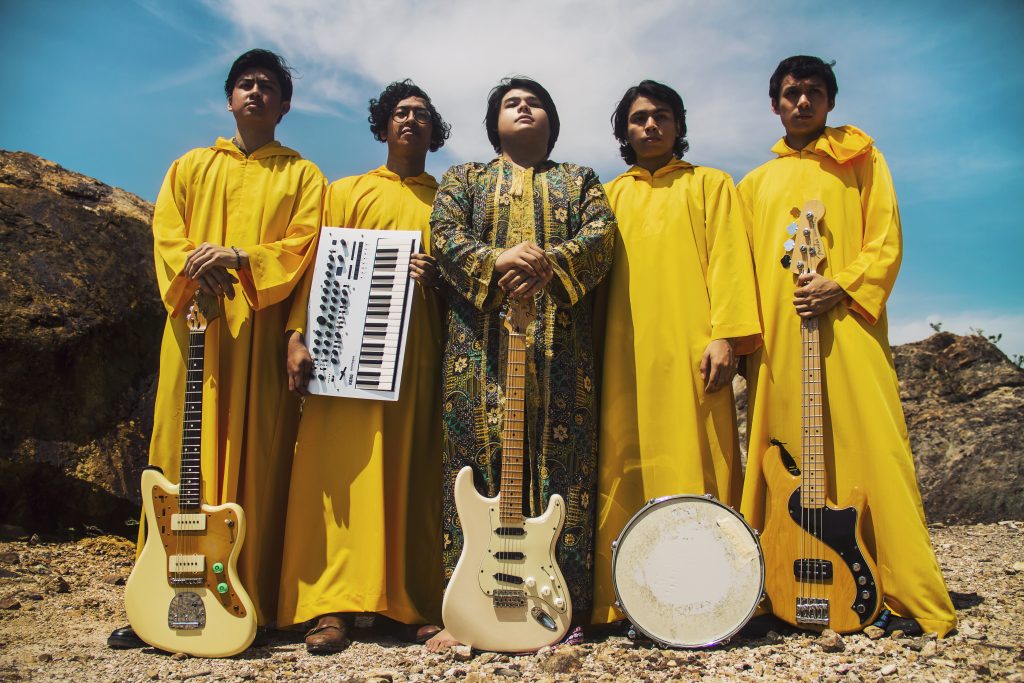 It's here! The deluxe edition of Golden Mammoth's latest album Skyscraper Towards The Sun is now available for digital download on our Bandcamp and online store. In addition to the nine tracks that were part of the original release earlier this year, the deluxe edition includes the B-side and remixes that were recently released by the band.
The B-side included in this album is a track called The Empty Notion, a previously unreleased track originally written during the recording of Skyscraper.. and evolved over a few months. This is in addition to five remixes of some of the released tracks by friends of the band.
Golden Mammoth hails from Putrajaya, Malaysia and characterizes their sound as neopsychedelia, heavily influenced by primary songwriter and frontman Syabil Alyahya's taste in blues-rock, prog-rock, and funk. They recently performed in the ASEAN Music Showcase Festival in September 2020. Skyscraper Towards The Sun is their second album release after the 2015 EP Malavita.
Purchase a copy of "Skyscraper Towards The Sun" through the channels below!
MELT RECORDS ONLINE STORE