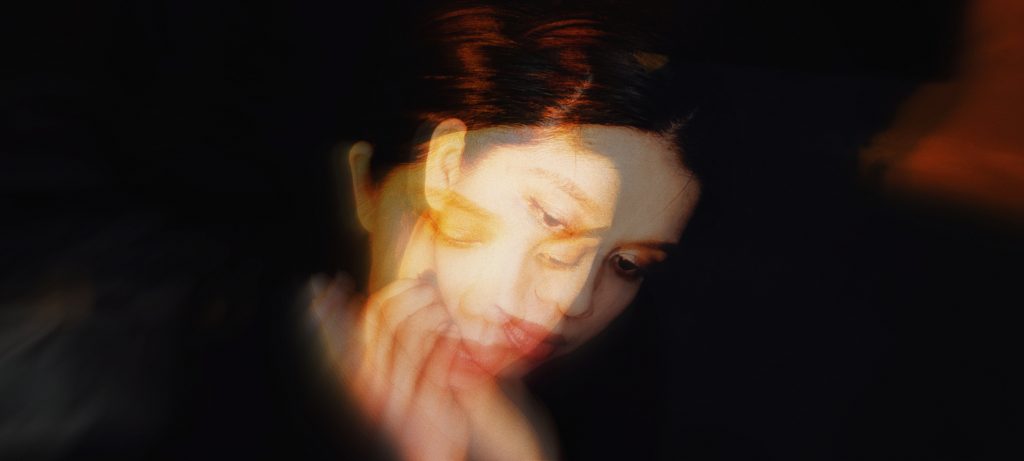 Throughout Kath's life, she's included a variety of genres into her music, including those she listened to as a child, mostly centered around a mix of genres such as synthwave, new wave, triphop, indie, grunge, electronica and hardcore punk. The carrier single "Awake/Solitude" has gloomy synth-laden tones reminiscent of Depeche Mode and other 80s goth artists, but with a current twist and distinct vocal stylings.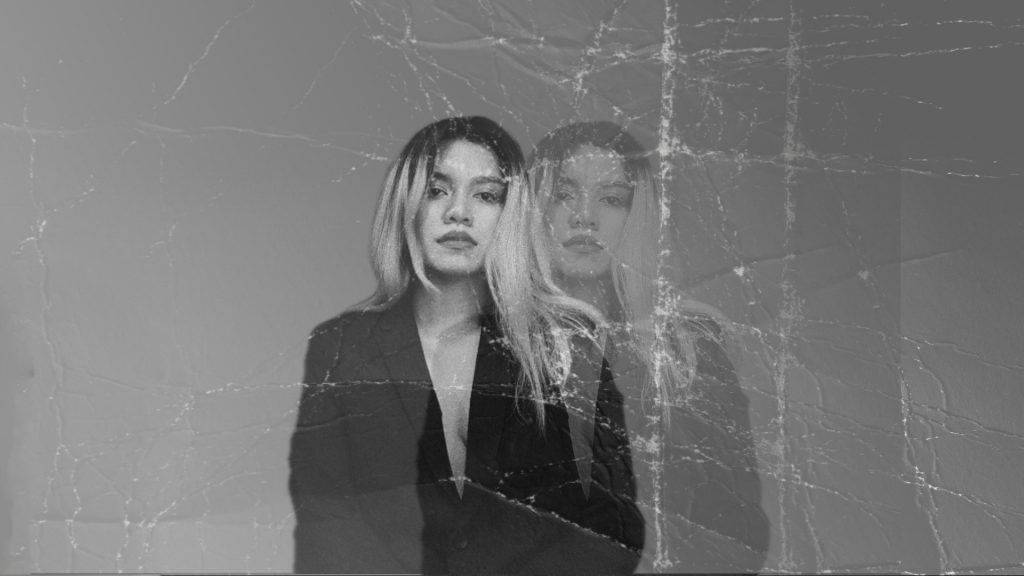 Genre-wise, she's still looking for the proper answers, despite the fact that she doesn't want to box in Manic Mundane. Her music, as can be easily heard, has an electronic undertone to it, with dark and luscious synths thrown in for good measure.
"I'd like to imagine sometimes, that Manic Mundane is the electronica version or the alter ego of my punk hardcore roots. " – Kath on Narrative Three's genre
When it comes to her creative process, she says that the melody or music (instruments) always comes first. Usually, the first thing she does is find an interesting instrumental hook, and from there starts to construct different layers and instruments that she finds appropriate. She starts writing the words when she feels the structure of the sound is worthwhile "stuff." She has also transformed a poem into a full-fledged song on a few occasions. That's pure talent at work.
When she finished producing the demo/rough mix, she worked with the awesome sound engineer, Sho Hikino who is also UDD's live sound engineer and the guitarist of AOUI and Salamin. Besides doing the mix and mastering, Sho also got involved in the arrangement and production all collaborated virtually.
Fun fact – Kath is a perfectionist by heart when it comes to her personal work. You can't imagine how many times she changed the tracklist on the EP. Despite the amount of effort Kath has put into this, she still had a few anxieties on releasing her art (music).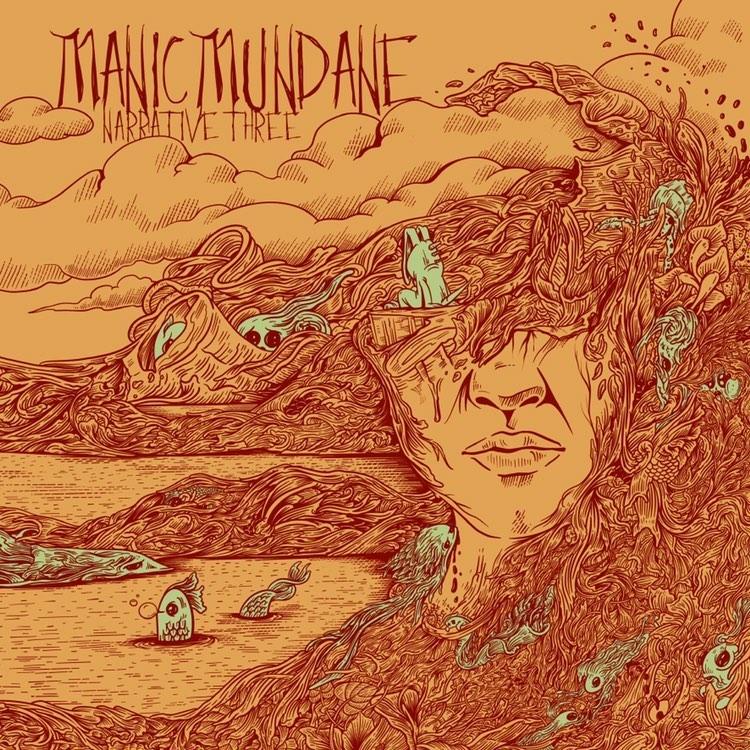 Talking about the album art, it was created by Kristy Ann Ligones, also known as KDLIG, a well-known Filipina illustrator based in the United Arab Emirates (originally from CDO). Kath gave the EP demos to KD when she initially told her about the project and allowed her to do whatever she wanted for the album art. They came up with a lot of concepts from the EP's backstory, each song's narrative, and her wild perspectives.
KDLIG also shared her process on how they made the cover art.
I got inspired by that artwork and I added my own style and concept of unwanted thoughts, making them lively and making characters out of our personal demons and monsters that our own mind creates, it's basically a metaphor of how sometimes we can get out of control and let all these thoughts take over and leave us to rot.

– KDLIG
She also mentioned that in terms of the layout she thought about creating a 4-fold album jacket in case Kath decides to release a vinyl for it in the future. Extending the artwork more on the sides. She also used a custom typeface for the artist's name, album title, and lyric titles to match the artwork. As for the colors, it took them time to decide which colors they should go for and eventually settled on a 2-color combo with some contrast to highlight the creatures on the drawing. KDLIG said that she always looks forward to working on something related to music because it's something she doesn't consider a "job", especially if you work with bands and artists with whom you connect to in terms of style and genre.
Here's a message from Kath to all the fans waiting to hear the EP.
"Thank you to everyone who supported me in any way. Hope they gravitate with Narrative Three when it comes out!" – Kath
Make sure to follow her on IG @manicmundanemusic and Melt's account @meltrecordsph for more updates on the album! Kath also posts more music stuff there more than FB so check her out on Facebook as well! Stream the track below or purchase via Bandcamp: