by Tj Delima
It was inevitable. Manic Mundane's spectacular 3D music video for Astral Bodies has been nominated for Motion Design Awards! Together with other equally talented designers, Director Garry Cortez and Manic Mundane's very own Kath Dizon share their excitement with the news!
Astral Bodies is currently at the runner up spot with 8.75 points. Its overall rate has topped the nominees! There's a 21 day voting period for every video after submission. MDA's jury will judge each video on the following criteria: concept, design, motion and sound. The jury committee consists of handpicked motion design industry professionals..
The public can also cast their vote! The jury rating carries 5 times the weight of a public vote. So don't forget to show your support, vote and share! There are 20 days left to vote. Click the link: https://www.motiondesignawards.com/project/633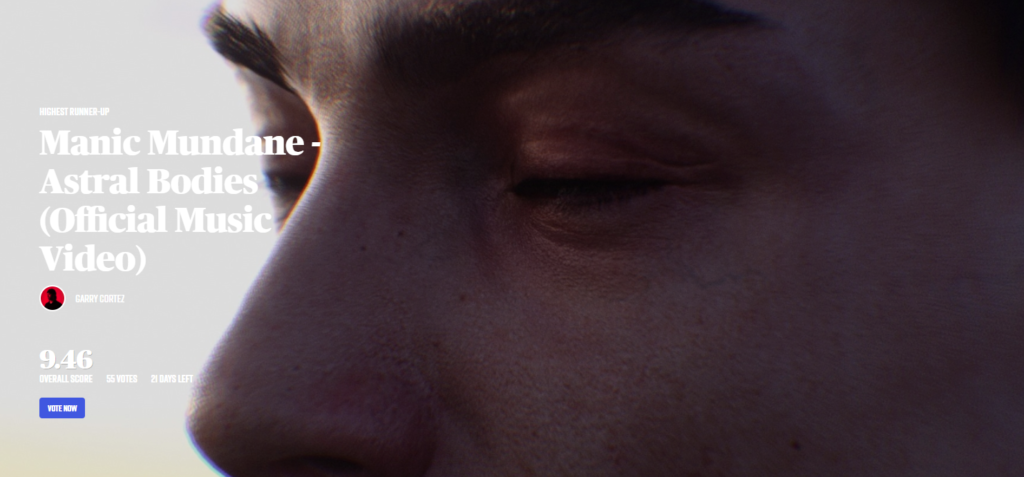 I wanted to gauge the feedback coming from creative industry professionals, especially the people that will be the jury of Motion Design Awards. I wanto see their criticism so that I can improve my work.

-Garry Cortez
About Motion Design Awards
The Motion Design Awards is a daily award platform to recognise the hard work, talent & innovation of designers & studios for their best motion design projects with a highly talented international jury panel and a public vote.
Check out the official music video: