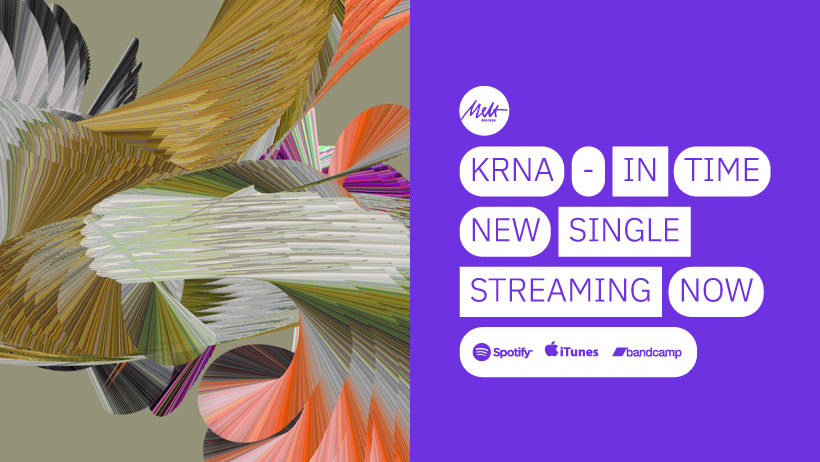 KRNA's latest single "In Time" is out now on all major streaming platforms and Bandcamp. This is the band's first single since their 2018 debut EP "The River Gold", which gained the band a strong following and critical acclaim.
The new single is the start of a slightly new direction for the band which will continue to reflect in their upcoming music and, according to the band, will lead to an album soon. Yet another reason for all of us to get excited! "In Time" also features art by Inodoro™, who also designed the cover and packaging for The River Gold.
Listen to the track by clicking here.