Written by TJ Delima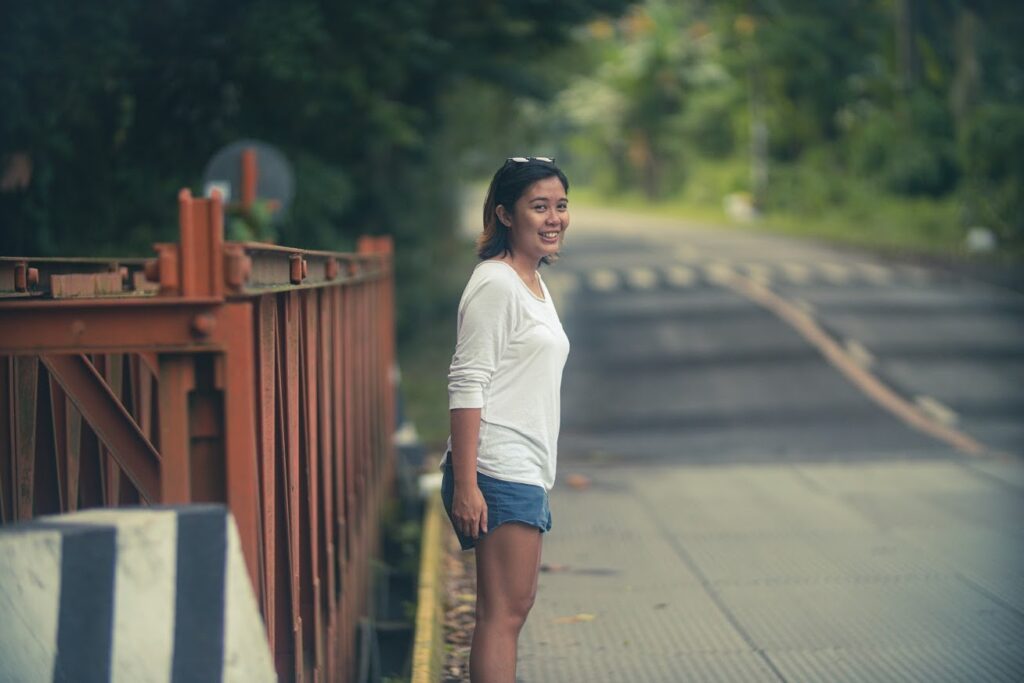 Chelsea Dawn, a Dumaguete City-based singer-songwriter, recently released her new track Mulat last Friday, July 16th. The song is Chelsea's first single since the release of her Cambiando EP in January 2021, and it's as current as ever with its strong message. Inodoro™, a renowned designer and Melt Records creative director, created the song's cover image. Juni Jay Tinambacan of The Workroom PH produced the music, which also includes Liwayway Tanatan on drums.
Chelsea said she'd always wanted to write a Tagalog protest song and was thrilled to be able to do so with Mulat. As a result, we wanted to understand more about Mulat and dive further into the central message.
"Everything wrong in this administration…"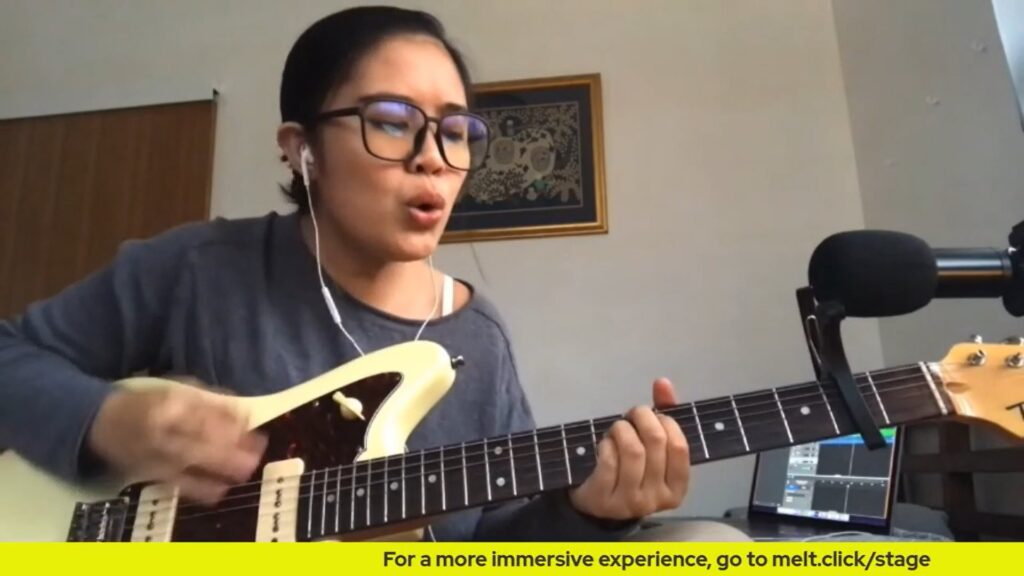 Mulat is a Tagalog term that means "to open" (the eyes) or "to teach or train," which demonstrates her motivation and encapsulates the inner essence of her song's message. "Imulat na ang ating mga mata (Try to awaken our eyes)," Chelsea starts the song with a call out or a message devoted to folks who are still blinded by reality. She expressed that the song's aim is "to awaken those who are not yet mulat or refuse to open their eyes to the reality we have today." She was motivated by everything she had heard on the news and everything that is wrong with this administration, and she took it upon herself to push and produce the song after being encouraged by someone close to her.
"It could really be a good eye opener not just for the youth but for everyone else who are deeply affected with what's happening."

– Chelsea Dawn, on her inspiration for "Mulat"
Chelsea's Influences & Mulat's Message
Chelsea has not really identified her music as a certain genre, nor has she given it a specific description but "spontaneous", Chelsea said. "I'm mostly influenced by my day to day routine and that's mostly composed of spontaneity. So I guess, I'd say it's something spontaneous."
Her most recent release, Mulat has a very bold and empowering sound that reflects who she is as a person. It's safe to suggest that the sound of Mulat is Blues Rock. It was something that influenced her songwriting and playing style as she grew up listening to John Mayer.
When asked about her message, Chelsea says, "Mulat is everything that is wrong with today's society. It discusses how our elected officials in the country had blindsided, led on, and fooled us. The aim is to urge the youth to choose their leaders wisely in the forthcoming elections in 2022."
The creative process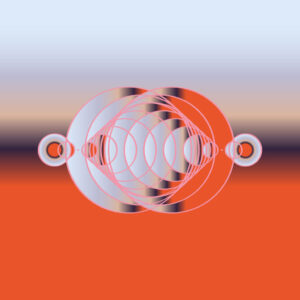 Chelsea's first attempt at composing a Tagalog song took some time to complete. She wrote the song in January of this year, and since Tagalog is not her first language, it barely meant anything to her at the time. However, she thought that the message was too significant to keep to herself, and she felt compelled to finish and make it known to everyone. She also did her research, watched a few documentaries, and listened to protest songs by other Filipino musicians.
"I asked help from some friends to correct my Tagalog which they did and then I tapped one of my elderly friend, a good music teacher and a really sick bassist— Juni Jay Tinamabcan — to help me produce this song," she said. Adding to that Chelsea also shared the process of how they produced the song. "We did all the recording in his bedroom studio. We started out with my guitars and main vocals and then I left him about a week to do his thing." 
They also sought the help of a mutual friend, Liwayway Tanatan, a drummer from 5VOLTS, an all-female band from Dumaguete, to record the drums for the song. Then more voices, melodies, harmonies, and necessary fill-ins were added, bringing all of the instruments together into one.
"Listened to it for about a gazillion times and decided that was it," Chelsea exclaimed.
Challenges in writing sensitive topics…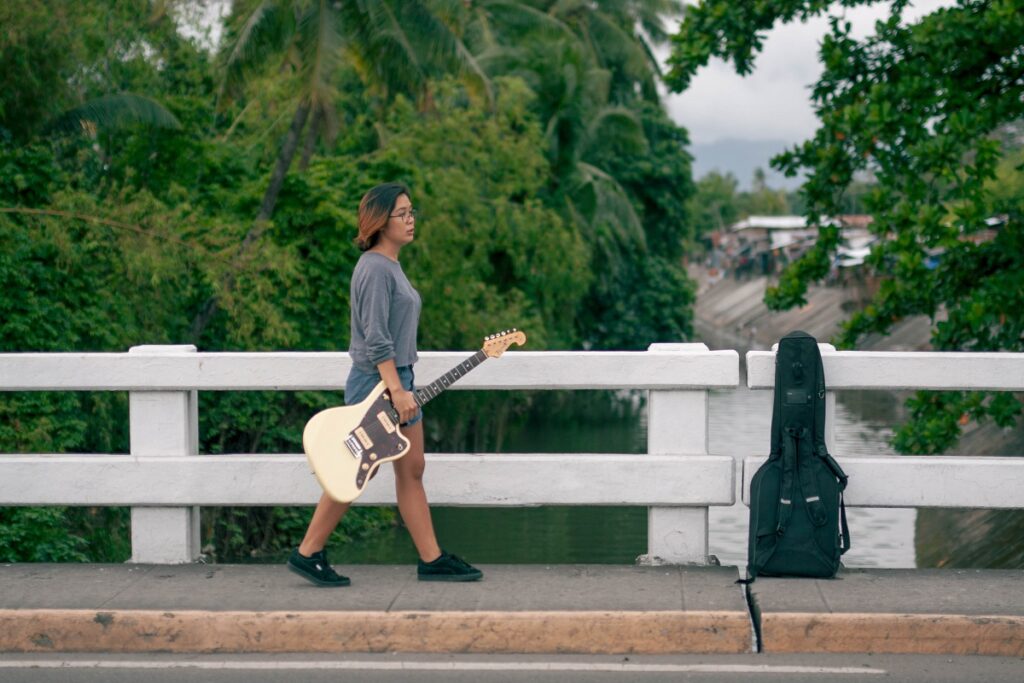 It can be difficult to talk about sensitive issues these days—-a world in turmoil due to the epidemic and divided, uncompromising opinions from various perspectives. Chelsea admits that the lyrics were also a challenge for her since she was also afraid of being misinterpreted. Despite the danger of being criticized, I believe she has effectively expressed her ideas in a well-perceptive manner, giving facts and insights that are difficult to refute. 
"I just really hope this song can reach out to the right people. Our country needs us and we, the people, are the only ones who can do something to help and change the reality we have," Chelsea remarked. 
It's not easy to be politically conscious, especially in songs, and I commend her for it. She has used her skill and talent to build a platform on which she can speak and encourage her kababayans to vote wisely in the upcoming election in 2022. 
"Please make use of your right to vote. Every vote counts."

Chelsea Dawn.
On its debut, the track was featured on the Fresh Finds Philippines playlist on Spotify, which also features Chelsea Dawn on its cover for this week, and on the Absolute OPM playlist on Apple Music.
Watch the official lyric video for "Mulat"!