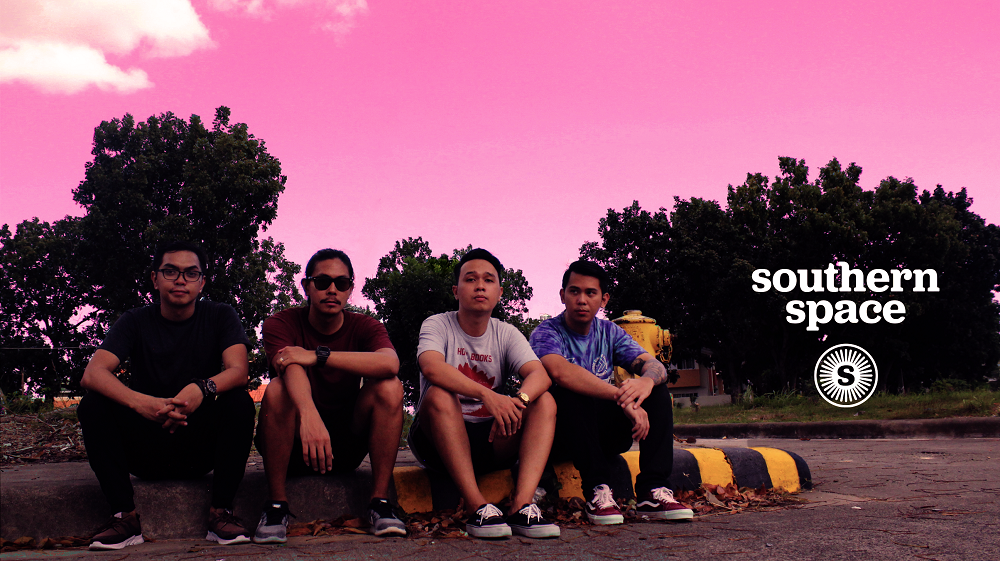 Cebu-based indie band Southern Space has been prolific during this quarantine. Immediately before the COVID19 situation hit us, the band self-released their first single Untangled which got a lot of attention on the internet. The song will be featured in an upcoming collection by Shoegaze Pilipinas, which also includes other bands from Melt Records' roster such as Concave, KRNA, and UJU.
Now Southern Space is set to release their second single and first under Melt Records called Fairweather Friend. We picked their brains on how life has been since their first release, since COVID19 hit, and what we can look forward to with their upcoming single as well as further out into the future. Here's what they had to say.
---
Tell us about how Southern Space came to be.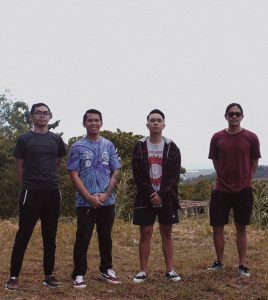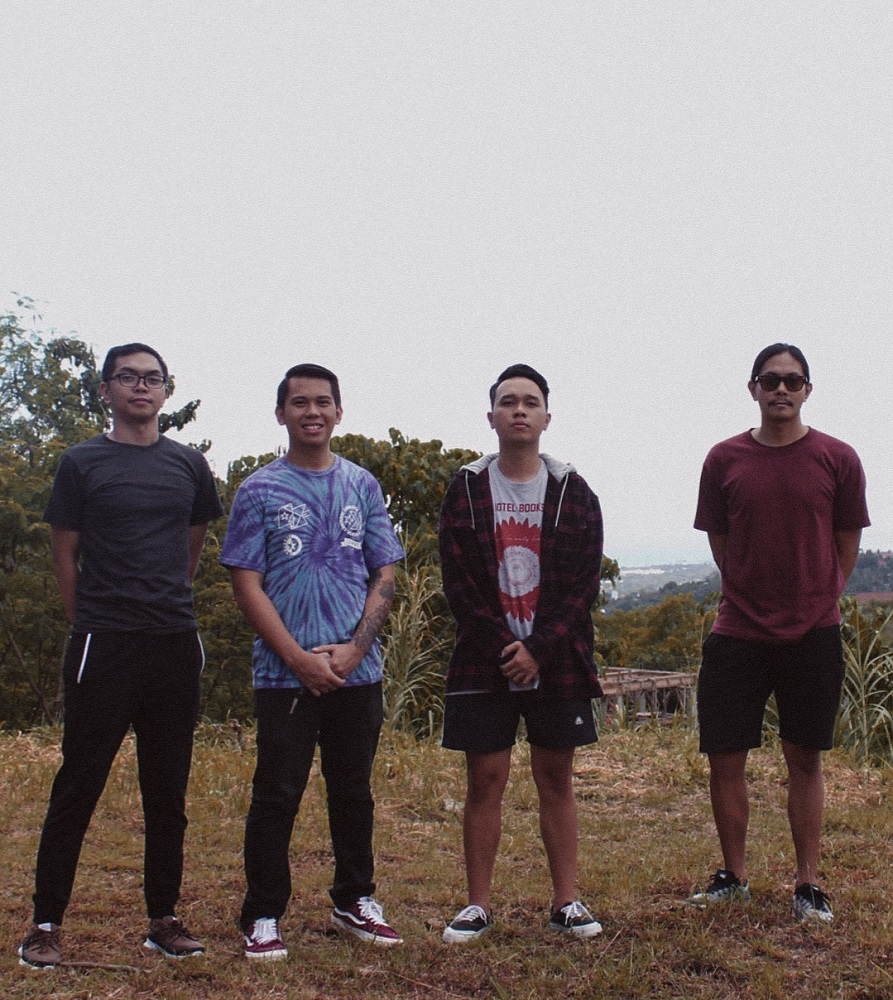 Southern Space was an unpublicized concept for almost 2 years until we released our first single. Basically, it was just Peter, Khalil, and I (Bryle) passing on our demos. Peter and I met around 2018 through a mutual friend who was my classmate in law school. We learned later on that we shared pretty much identical tastes in music so we teased our brains with the idea of starting a shoegaze or dream pop band with math rock influences. We all came from pop punk bands so we just wanted to play anything but pop punk. Peter introduced me to Khalil, who was with him in a now defunct band. The original concept was for them to be just an instrumental duo but they added me later on sa ilang tripping (to their trip). I didn't feel like I had the proficiency to play bass so we looked for someone to fill in. Taod-taod sad to nga kami ra tulo nila Peter og Khalil (There were just three of us, myself, Peter and Khalil, for a long time.) We were able to write more or less 4 songs already when David came. That was around early 2019 then he introduced his own ideas. And thus, Southern Space was born.
Any interesting realizations after your first single "Untangled" was released?
We wrote Untangled pre-COVID, without having any idea that the lyrics to the song would find utter relevance with the current situation that we have. It gives us chills just listening to it. Everyone who feels down due to matters brought about by the current crisis SHOULD listen to the song right now. Also, it's interesting to read comments from people trying to compare us to certain bands. We've read really far-fetched comparisons and it makes us chuckle every now and then. I think that's every Pinoy band's dilemma after all – to be compared with Western counterparts. But at the end of the day, these are really great bands working so hard to make it up there, so it's flattering.
How did the quarantine affect the recording and production of your upcoming single "Fairweather Friend"?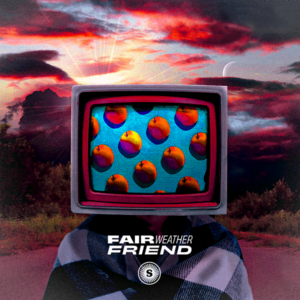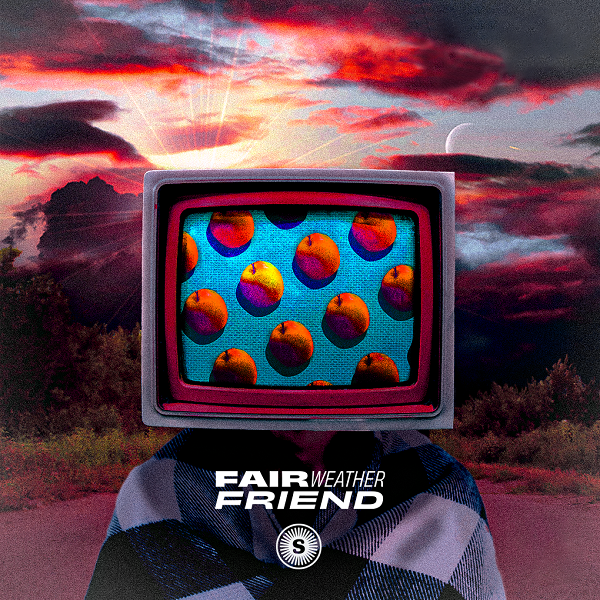 Everything is online! It's kinda unorthodox for us four. We're used to making time gyud para magkita. Gahinan jud namo nag oras. Bahalag manggi-inom rami dinha haha basta kay magkita mi to brainstorm. (We're used to making time to meet. We always make time for it. Even if we're just having drinks, as long as we get some time to brainstorm.) Now, we can hardly do that. We haven't seen each other since March, so we're keeping most of our strategic plans (if there are any haha) within the confines of our group chat, until now. Before COVID, I cannot imagine how it would be possible for us to release songs without convening in person. Karon, mapangitaan raman diay ug paagi (now we've somehow found a way). Also, I'm thankful that we have pre-recorded the songs we wrote from 2018 to present. Supposedly, they're in demo format for our personal perusal but we recorded them in a way that is decent enough to pass off as singles, which includes Fairweather Friend. We recorded a good number of songs before mishap hit everyone so rest assured, we're gonna release all of them gradually. Scheduled nana tanan (everything is already scheduled).
What do you guys do in your spare time?
Bryle: I'm having online classes for law school so when I'm not doing that, I write songs. For now, its for another side project. Mana tanan akong homework sa Southern Space (I've already done all my homework for Southern Space) hehe. I also paint, write novels, short stories, and poems- mostly activities that do not require face to face contact with gadgets or screens, just to detox.
Peter: Steaming and gaming! I'm a huge gamer myself. I have my own streaming channel, PZWZ!
Khalil: When I'm not at work, I am fond of reading mangas and webnovels.
David: I binge-watch animes, sitcoms, or series (sometimes design documentaries). I also read mangas, too!
Anything else we should be excited about for the rest of this year?
We have a good number of singles up our sleeves, and we will be gradually releasing them within this year and the next, just to allow the momentum to breathe. Not everyone has the luxury of a home studio so we won't be able to push through a full length within this year yet, but we're not giving up. We are also eyeing for live performances within the confines of our homes – an acoustic set perhaps. We will schedule them after we release 3 or 4 songs, so that we can have an adequate set list for our performances. A music video is also under the pipelines. We think it would also be fun for us to individually make reviews/vlogs of new records or bands we're listening to, which will be posted in our band's social media. Despite the current constraints and limited resources, we're making the most of what we have in order to constantly release content online.
The folks from Shoegaze Pilipinas are also brewing a compilation of shoegaze/dream pop songs with us and KRNA on it, and we get to represent Cebu so that's something we're really excited about.
Without the live shows outdoors, our main arena will be online platforms, so stay tuned to Southern Space's Facebook page and Instagram account. We'll be posting most of our whereabouts and activities there!
---
Fairweather Friend is releasing on September 5th (Saturday). Click here to pre-save the release on Spotify and get notified when it's out. Also, subscribe to our mailing list to get weekly updates on what's happening with Southern Space and the rest of our roster.