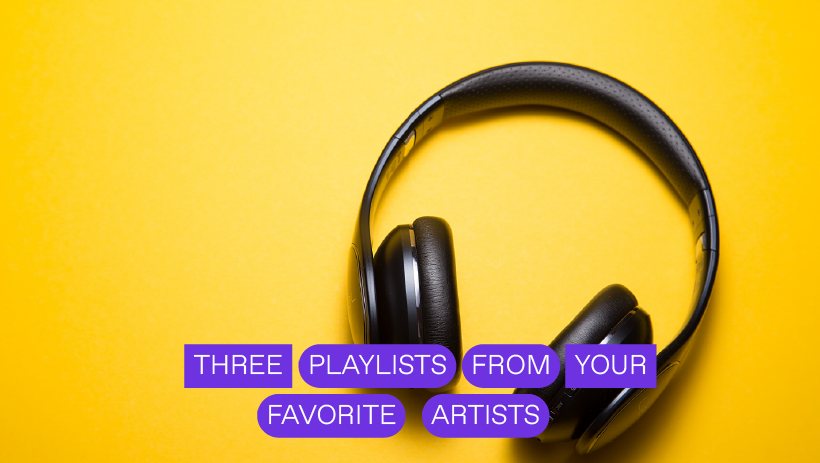 Digital music streaming has never been more popular. With people spending all their free time and, for those lucky enough, working from home, everyone needs a little music to relax and keep sane. Ever wondered what your favorite artists are listening to these days? We decided to find out and asked some of our artists to share their playlists.
Here are three playlists from some of your favorite Melt Records artists!
Indie CDO – KRNA
If there's one thing you should know about KRNA, it's that they love their city. So much that they named their landmark debut EP "The River Gold" in homage to Cagayan de Oro. More than that, they love their city's music scene. Despite being busy with their own music, they always take the time out to help other indie bands in their hometown, whether it's KC Salazar (vocals, guitars) curating local music production Indie CDO or Francis Ramos (keyboards) mixing and mastering music at his studio Kinsa Recordings (check out his awesome work on Annalogue's "All Is Said And Done").
This playlist curated by KC and endorsed by KRNA showcases the best of Cagayan de Oro's local music.
Southern Space's sound is difficult to box into any particular genre. The band themselves openly mention an eclectic mix of influences – from shoegaze to emo to math rock. All in all, it makes for very interesting music and it shines through in their recent release Fairweather Friend.
This playlist curated by the band showcases all these various influences. If you're keen to find out more about what inspires them to make music, this is a great place to start!
dream of better days – UJU
"Dreamy tunes for both the happy days and sad days. Be it going on a roadtrip with friends, spending time at the beach or being alone in your room while it rains outside. Songs of hope and dreaming for better days." That's how UJU describes this playlist they curated and the longing for escape surfaces all the way.
If you're in a rut right now, listen to this and dream away to the better days ahead.
---
Looking for even more great music to fill in your day? Try these other playlists from us – our Work-From-Home Playlist (curated by our very own team) and our 2020 Release Playlist, including all our recent releases from this year!