Chelsea Dawn is back with her new single Fall Out, an emotional track brimming with vulnerability, now live on all your favorite music streaming platforms. The track follows Chelsea Dawn's recently released protest song Mulat which has already garnered over 10,000 streams on Spotify, and her debut EP Cambiando which was released in January 2021.
According to Chelsea Dawn, the theme behind "Fall Out" follows a trajectory opposite to one of falling in love and represents the reverse of developing feelings of attachment and love. Musically, the track continues to showcase Chelsea's powerful songwriting and knack for melodies that do justice to the emotions behind them. As with all of Chelsea's music, a strong vocal performance shines throughout the track and elevates the message even further.
Notwithstanding the best of what we've come to expect of Chelsea's music, something new that fans can expect of "Fall Out" is a fresh take on arrangement and production, as Chelsea worked with a new team on the track. The track was co-produced and co-arranged by Mich Pacalioga (Loop, Such), with a bass performance by Warner Jud Sala (Honeydrop). On the technical end, Mich Pacalioga also did the mixing and mastering for the track.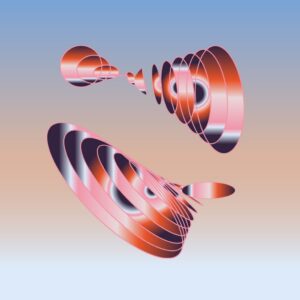 The release also features single art by Inodoro. Being Chelsea's second collaboration with the acclaimed graphic designer and Melt Records creative director, the visual elements continue on the aesthetic themes of the previous release Mulat.
As to plans for the future following this track, Chelsea Dawn is keeping it mostly open, but a follow up album is definitely in the stars. In the meantime, fans can catch Chelsea Dawn's virtual performances in the upcoming Sonik Philippines music conference this October 21 to 23, and Melt Records' own Supermelt online stream event, powered by Converge ICT Solutions, happening on October 29.
Stream the track today on Spotify!