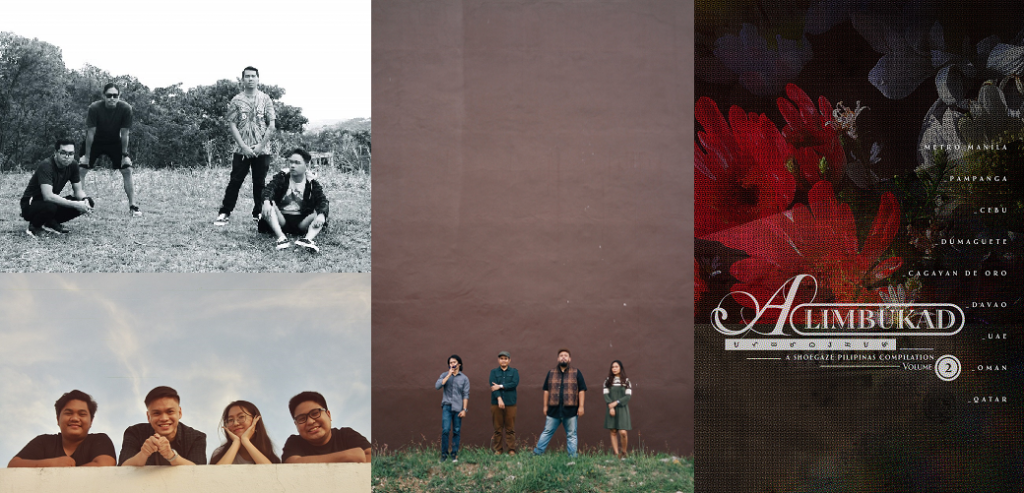 Shoegaze Pilipinas just launched volume 2 of their anthology of shoegaze and dream pop from around the Philippines. The volume is entitled Alimbukad and it includes some of your favorite Melt Records artists such as Concave, UJU, KRNA, and Southern Space.
According to Shoegaze Pilipinas, "this collection broadens its sound and reach from Metro Manila to Pampanga; from Cebu to Dumaguete; from Cagayan de Oro and Davao all the way to the UAE, Oman and Qatar as we exhibit the spectrum of influence of beautiful noise on Filipino bands all over the archipelago and the Middle East. A diverse mixture of sonic experiences, Alimbukad showcases a variety of bands from different musical backgrounds spread across the country and beyond but united by the common love for shoegaze and dream pop."
Alimbukad was compiled with assistance from Romel Chua Amoncio and Cherie Ilagan and mastered by Jerome Velasco. On the visual aspect, the Flower In Bloom photography, design, and art direction is a work of Paul Guadalupe of Guadakomeda Art Direction And Design.
The volume follows Alunig, which was released in July of this year.
Listen and download Alimbukad via Bandcamp below.