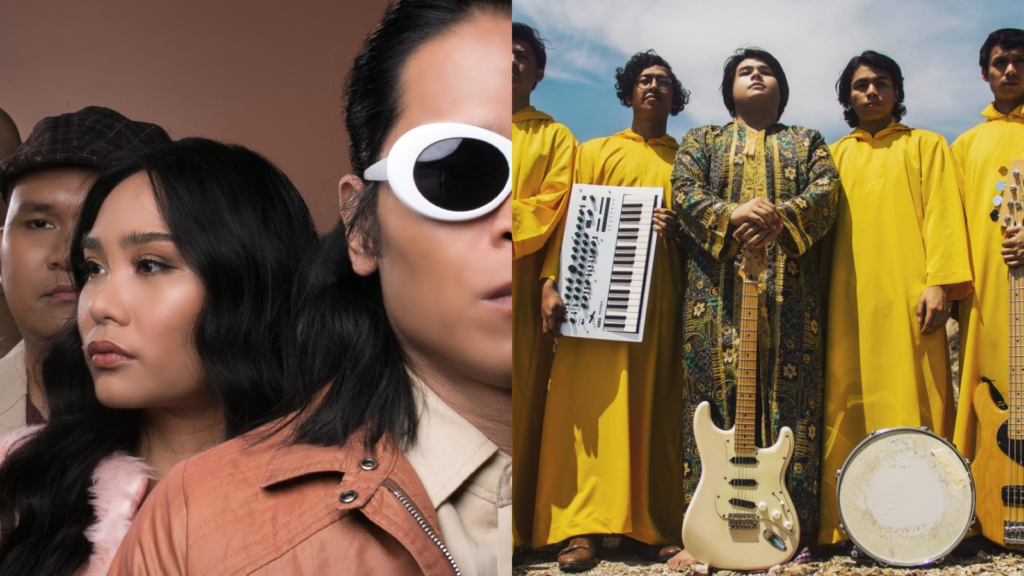 The Music Lane Okinawa Festival is happening this weekend, and KRNA and Golden Mammoth are on the bill! The festival, featuring headliner Shonen Knife and normally focused on Japanese artists, features the first Trans-Asia Music Meeting this year, taking full advantage of the online format and featuring many awesome artists from all over Asia.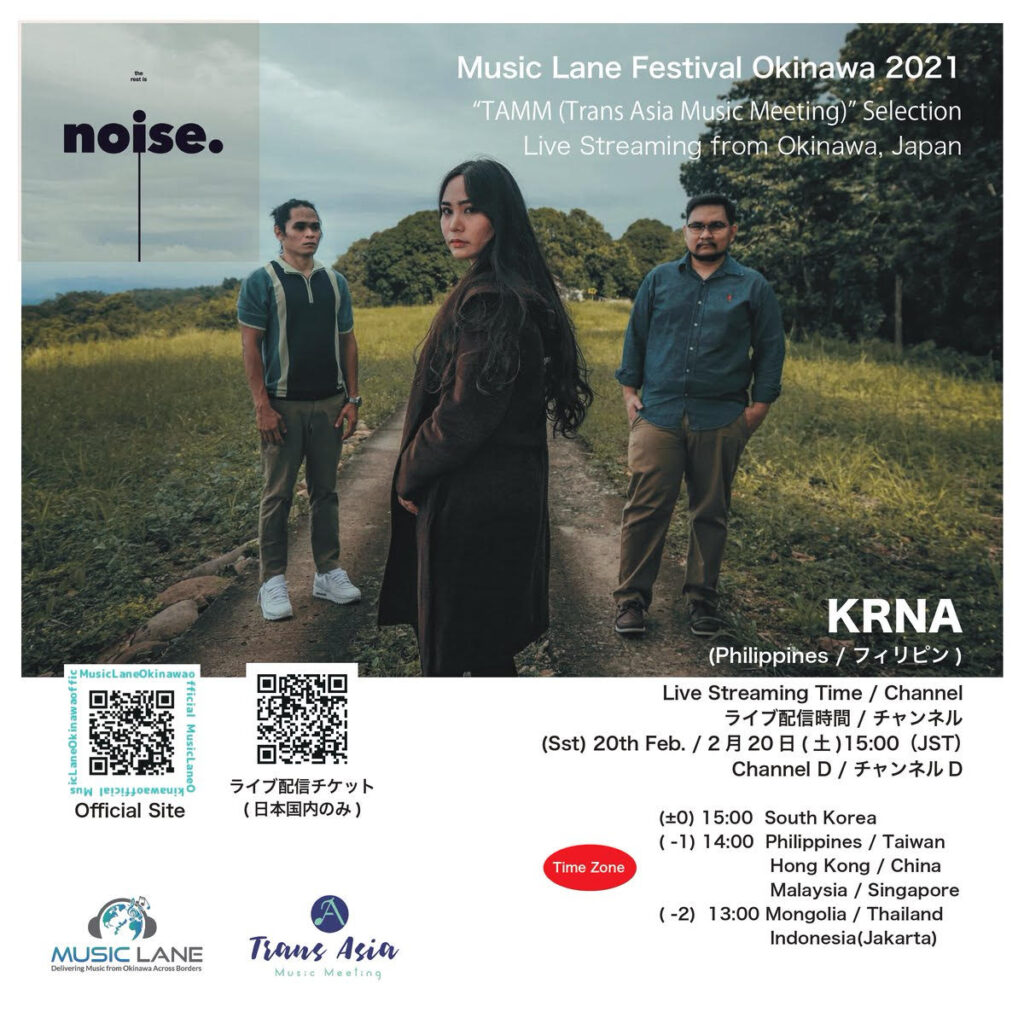 This appearance marks KRNA's debut in a global festival setting, albeit in a unique, online setting but none the less exciting. The band released their latest single In Time August of last year, their first new music since their acclaimed 2018 EP The River Gold. The band appears courtesy of our friends at The Rest Is Noise who curated the Philippine lineup for the festival.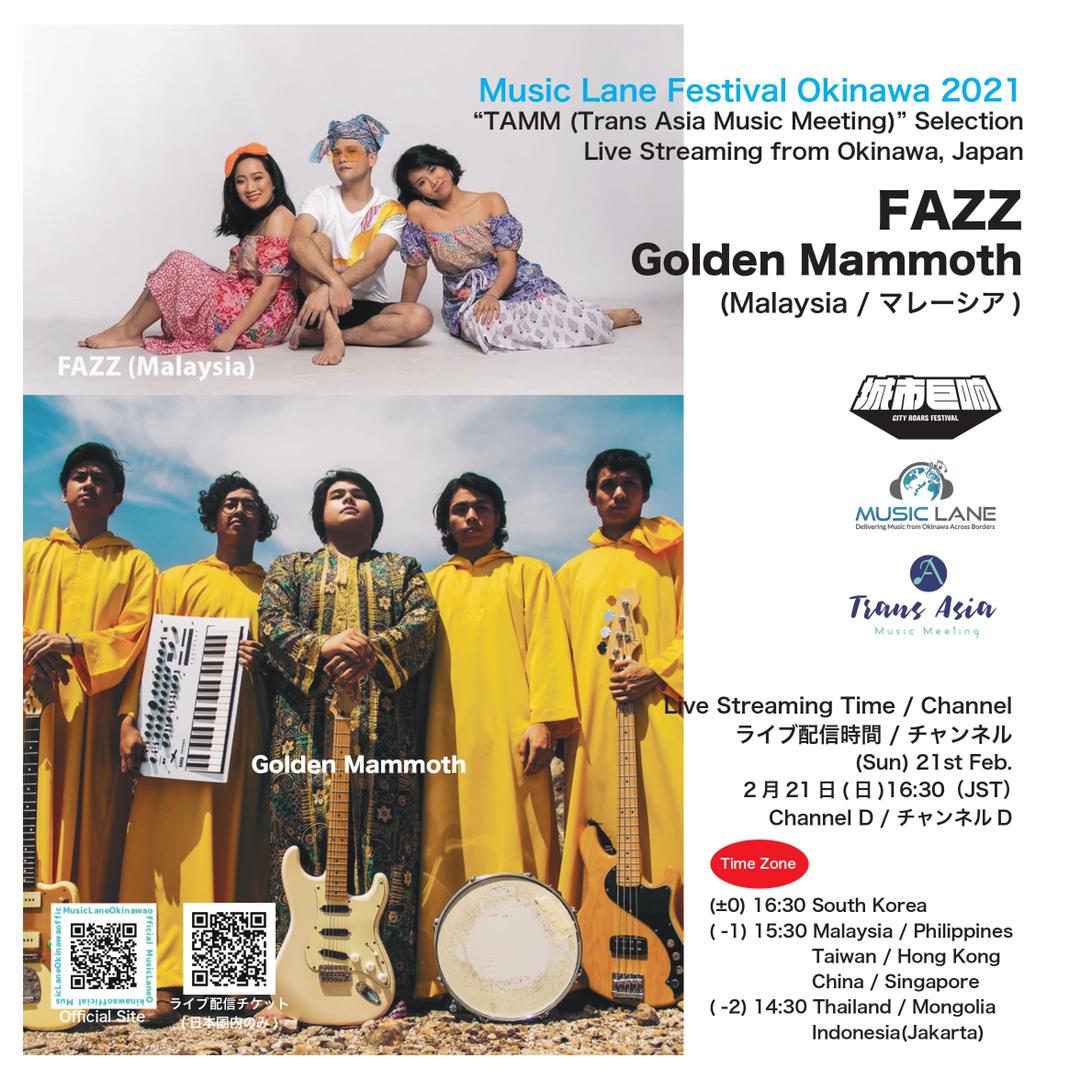 2020 was likewise a productive year for Golden Mammoth, after releasing their latest album Skyscraper Towards The Sun pre-pandemic and later on a B-sides and remixes collection, both of which we've had the privilege to carry under a deluxe edition download.
The festival will be streamed live on multiple stages (channels) on Music Lane Okinawa's website. KRNA's set happens on Channel D at 2:00PM (PHT) on Saturday (February 20), and Golden Mammoth performs on Sunday (February 21) on Channel D at 3:30PM (PHT). Bookmark this link to stream the show!
Stream KRNA's latest single "In Time"!
Download Golden Mammoth's "Skyscraper Towards The Sun" Deluxe Edition!
Subscribe to our mailing list for more updates straight in your inbox!