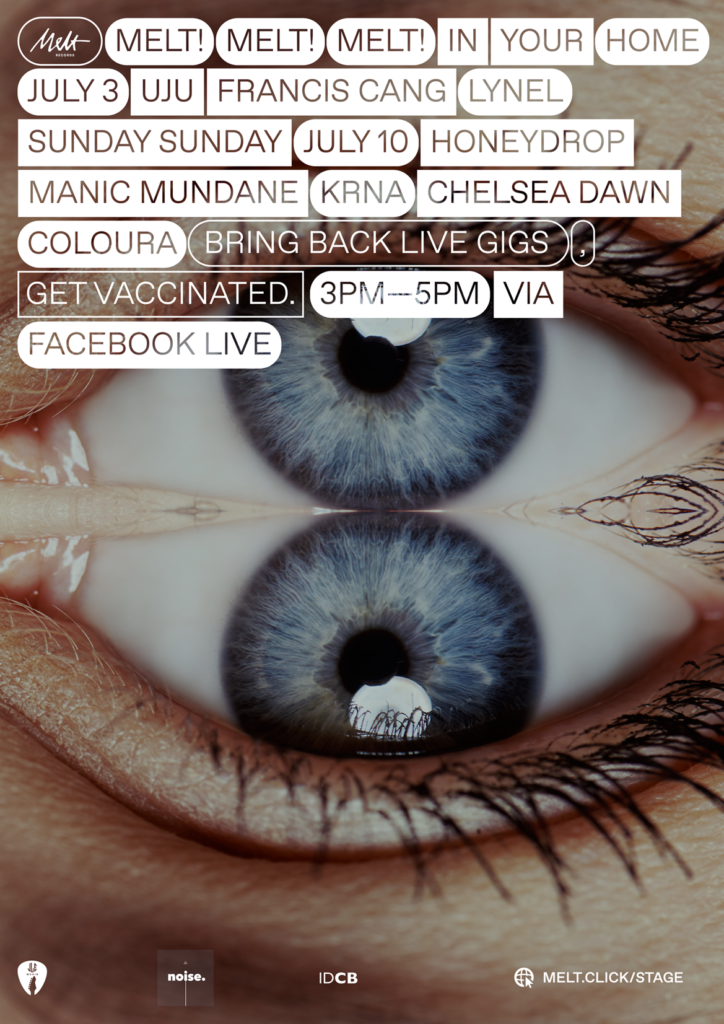 By TJ Delima
Melt Records is excited to reveal the full line up for the two-weekend virtual gig set to take place on Melt's virtual stage and also available for public viewing via Facebook Live.
Melt! Melt! Melt! In Your Home! will feature Melt Record's top artists spanning multiple cities, genres, and stylistic approaches performing at 3pm every Saturday on July 3 & 10!
July 3 will feature:
July 10 will include:
Melt! Melt! Melt! In your Home 2021 is in partnership with The Rest Is Noise, JLE Music, and IDCB.
Visit this link to redirect you to the event page for more details soon! https://melt.click/ShowRSVP