By TJ Delima
It was our first time to pull off an online music show and it was indeed a challenge. Melt Records is among the few local music communities across the country that has encouraged such live gigs as a way to promote their #GetVaccinated #BringBackLiveGigs campaign. There were a lot of things that had to be considered as well as a list of things which needed to be prepared behind the scenes. From concept to completion, a good deal of effort, time and energy had been dedicated – from developing the virtual stage to publicizing the event online and putting together all the lineup — and it was all worth it! Seeing our favorite bands performing again and bringing the music right to your homes was a surreal experience.
Kudos to all those who contributed to making this event a triumph, and also the musicians that performed for #MeltMeltInYourHome. From Leg 1 artists Francis Cang Music, Sunday Sunday, Lynel Music, and UJU and Leg 2 lineup KRNA, Chelsea Dawn, Honeydrop, Coloura, ,Manic Mundane. It also fun watching Debb catch up with the artists and see what they've been up to!
Melt! Melt! Melt! In Your Home's last stretch was enjoyed & appreciated by all the performers as well as the audience. Several fans, friends, and folks watched and decided to have some fun in the comments section while the artists had a great time chatting with Debb, who was a lot of joy to be around as our host! Honeydrop opened the event with a performance of their songs Mirage & Luna. It was their first time to perform a set since early 2020! The band decided to stay in their rooms, record and played their instruments digitally. When asked about what they liked about being part of Melt! Melt! Melt! In Your Homes! Debb said, "Being able to join music friends—old and new—in a gig even though it's only online."
Chelsea Dawn graced us with an intimate solo set in the comforts of her room. Playing her songs Lumiere, Weightless, and her latest single Bundak. She shared that the best thing about being a part of this event is playing alongside other truly talented artists.
Coloura made used of a four-paneled screen to showcase each band member playing their respective instruments, which helped better engage the audience with their digital performance. Drive and Meet You, First Time, and Losing My Mind were among the songs that they played.
"We love the fact that we can perform our songs from our home, together with the artists that we love listening to.

Rob (Coloura) on playing for Melt! Melt! Melt! In Your Home.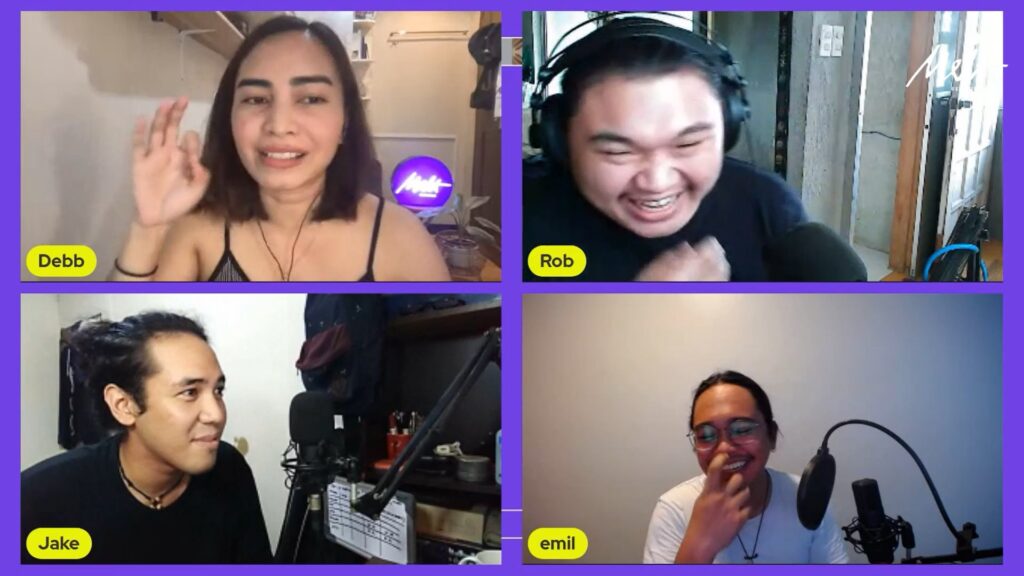 Manic Mundane, of course, created a next-level audiovisual treat and demonstrated her visual creativity by using color play and trippy visual effects during her act while performing her songs, Flowers and Patterns, Another Lifetime & the most recent Astral Bodies. For her, it was an honour to be part of the event playing with the bands she looks up to! Also, it was her first time to play solo since signing under Melt so she loved being part of it.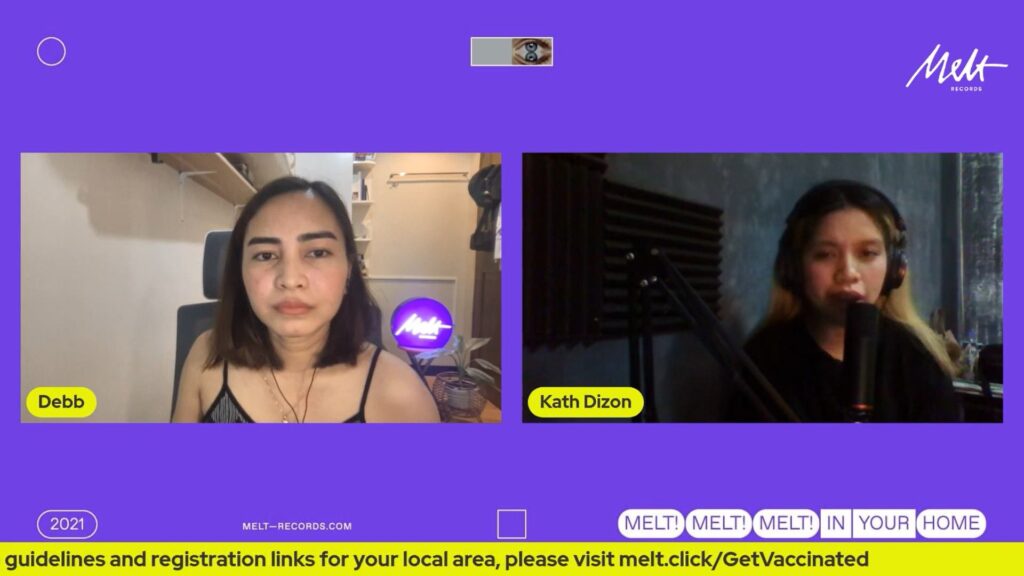 KRNA, who decided to set up their own stage and perform their songs alongside the band members, brought the series to a close. It was a fantastic way to conclude the event playing their songs In Time, Wide Eyes, and The One. When asked what they liked about being part of the event they said, "We're really huge fans of our labelmates and we're very honored and excited to be playing alongside them. What I like the most is the diversity of the lineup's sound. It's a really cool gig."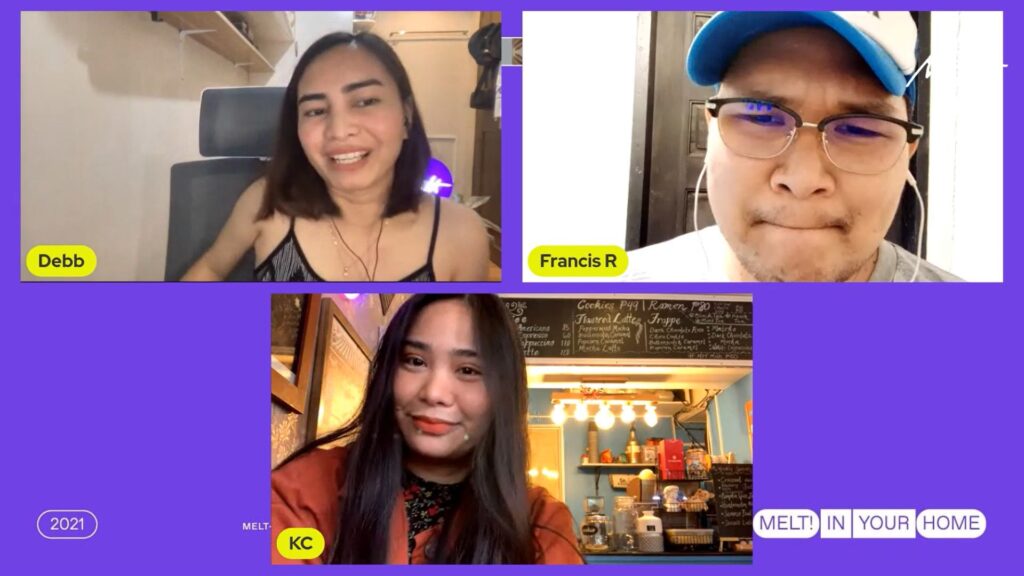 And with that, Melt Records' first virtual concert came to a close! It was a wonderful, fun & stimulating experience for all. But still, live face-to-face shows are incomparable! We hope that by hosting this event, we help everyone be more aware of the importance of vaccination. One of the messages we hoped to convey through this livestream event is that getting vaccinated whenever possible is one way we can all help restore a sense of normalcy and, of course, bring back live performances!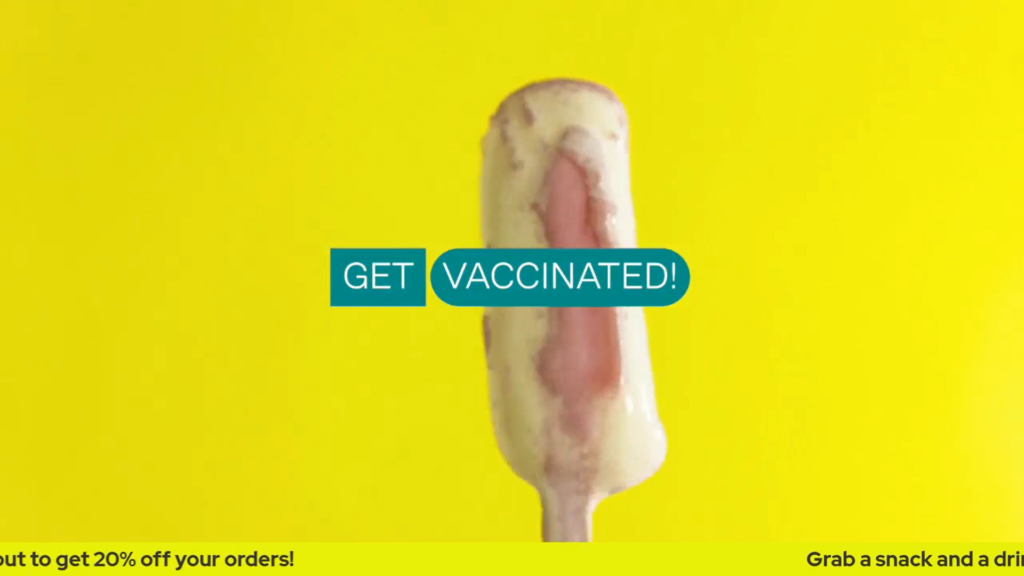 Thanks as well to GLEAM Skincare Cebu and Heavenly Goodies Cakes & Pastries Cebu for sponsoring some freebies and treats for our audiences! And, of course, to our media partners, The Rest Is Noise PH, JLE Music, and IDCB for helping spread the word.
And of course, to YOU – thank you for spending your Saturday afternoon with us and we hope you enjoyed this as much as we enjoyed putting it together for you! Until the next time!