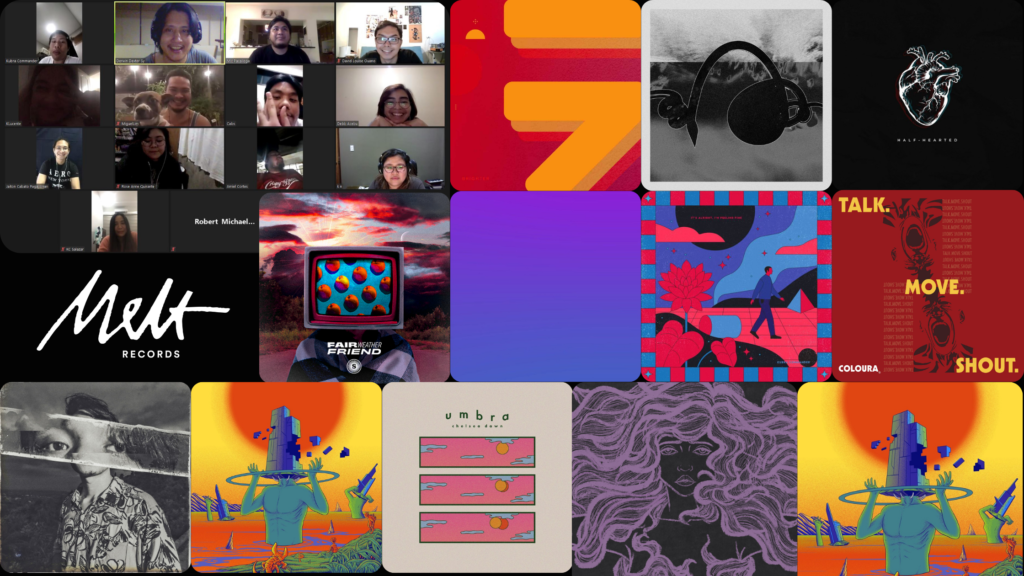 We're hours away from 2021 and we can't wait to face it head on. But first, we want to take a quick look back at the year that was and share a few of the highlights of the year for us. While the world came to a stand still due to the coronavirus pandemic, we've managed to pull off a lot of incredible things thanks to our team and our roster of artists who have continuously put out new music and worked with us to connect to audiences in virtual spaces.
Here's a quarter to quarter list of highlights that made our 2020!
January to March*
* Pre-coronavirus lockdowns and seemingly ages ago
Lynel kicked off our year of releases on Valentine's Day with a smooth ballad called Say Goodnight, his second release with Melt Records and the first of many throughout this year. (More on the others later!)
Peregrine also released their latest single Half-Hearted, which came with a compelling new music video. Our announcement of this single was and still is our most engaging post for the year!

Watch the music video for Half-hearted here!
April to June
LAUNCHED THE WEBSITE! 🎉🍾 It's been a long time coming, but seeing the opportunity to connect to audiences online, we felt a need to create a richer online experience for audiences of our label and our artists.
Kubra Commander released a brand new single called It's Alright, I'm Feeling Fine with a music video to boot!
WATCH the music video for "It's Alright, I'm Feeling Fine".
To help out in relief efforts for the quarantine, we did a fundraiser supporting The Rice Movement, an organization that provided rice to displaced workers. We released Melt Live Vol. 1 – a collection of recordings from live gigs – in support of this effort. We also put out a web video series called Stay Home Jams to raise awareness for these efforts:
July to September 2020
Watch the music video for Together On Friday:
October to December 2020
Obsolete. signs with Melt Records and shortly released the first two parts of his musical trilogy – Ashes in November and Thin Air in December. The conclusion comes on January 8th, 2021 with the final part Omen.
The deluxe edition of Golden Mammoth's Skyscraper Towards The Sun releases, which includes the original album plus the B-sides and remixes compilation which the band recently released.
Chelsea Dawn signs with Melt Records and releases her first single to digital streaming – a sultry track called Umbra.
Watch Chelsea Dawn perform "Umbra" live in the studio:
Such makes their comeback after nearly a decade in hiatus with a new single called Brighter, which also features Kim Trinidad (Loop) on vocals.
A couple of release dates for 2021 are announced, both albums releasing in January from Dumaguete favorites – Chelsea Dawn's Cambiando EP releasing on January 15th, and UJU's debut album Dream of Better Days releasing on January 29th.
So that's it – a pretty eventful year for us, despite the circumstances. And we're super grateful to everyone who allowed us to be a part of their lives this year – foremost the artists and creatives we work with who continued to push on and create beautiful art and music in the bleakest of times.
Here's to an awesome 2021. We can't wait to share what we have in store with you!
All our 2020 releases are neatly compiled in this Spotify playlist. Don't forget to follow and save the playlist for your listening pleasure!